Icelandic national biggest international airport is at risk due to the expected volcanic eruption at Reykjanes peninsula. The flowing lava can appear just 6 nautical miles from the threshold of runway 01, in the middle of the world-famous spa resort Blue Lagoon. According to some sources, the eruption might be 20 times bigger than the small ones in the area during the last 3 years, with lava flowing as fast as 20 kilometers per hour.
In fear of possible casualties, Blue Lagoon evacuated on 8.November for at least a week. However, the biggest trouble would start if hot lava reached the power plant on the pool's edge. The source of the famed spa waters, the geothermal power plant in the region Svartsengi provides cold and hot water and electricity to the whole Reykjanes peninsula. In case of damage, 30 to 40 thousand inhabitants of nearby towns and villages will be affected. Among others, is Keflavik International Airport itself.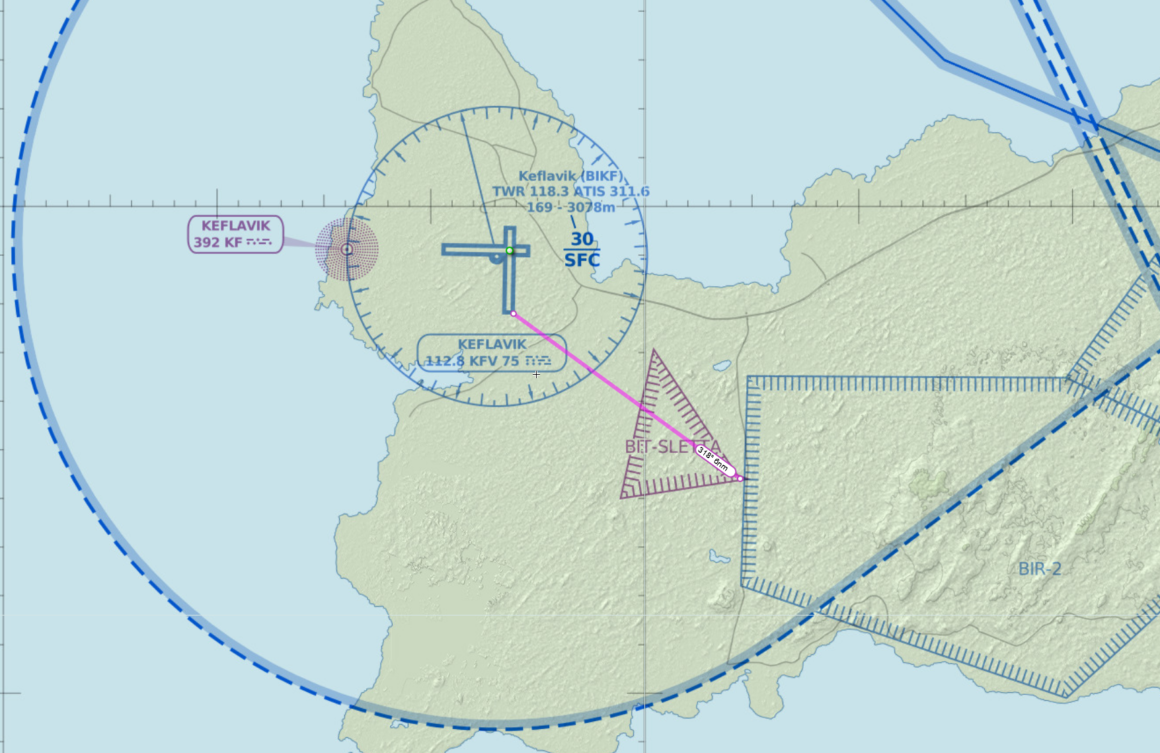 It is hard to predict where exactly the eruption will start and where the lava will go. According to the national TV channel RÚV, specialists created a plan to build a protection wall around the Blue Lagoon retreat and the power plant, also using soil from the mines in the region.
Meanwhile, Keflavik Airport is preparing for the darkest scenario, Isavia information officer Guðjón Helgason told Flugblogg: "We have two backup power generators and considering getting a third one in case of a blackout. We also have plans in case of a water cutout." Commenting on the fact that the possible eruption site will be just 6 nautical miles from the runway threshold Helgason said that Isavia is in close communication with the Meteorological Office and the National Civil Protection Agency.
While preparations are made and plans are created nobody can forecast how exactly the eruption will be. Despite the swarm of earthquakes being a traditional sign of an incoming one, it might even happen that there will be no eruption at all.