Icelandic Ministry of Transport (Icelandic Samgöngustofa) closed the airspace on the southern part of Reykjanes peninsula for VFR flights and drones, according to NOTAM published on 12.November. The area with coordinates 635621N0222218W 635440N0221323W 634641N0222232W 634902N0223533W covers the whole sky over possible eruption between Fagradalsfjall mountain, spa resort Blue Lagoon and the town of Grindavik. Vertical boundaries are from the surface level to 2500 feet. The time of activity is stated as from 13:56UTC on 12.November till 23:59UTC on 29.November. The exemption from this limitation is only the flights performed on behalf of or with permission from the National Police Commissioner, the Icelandic Coast Guard, or the Department of Civil Protection and Emergency Management.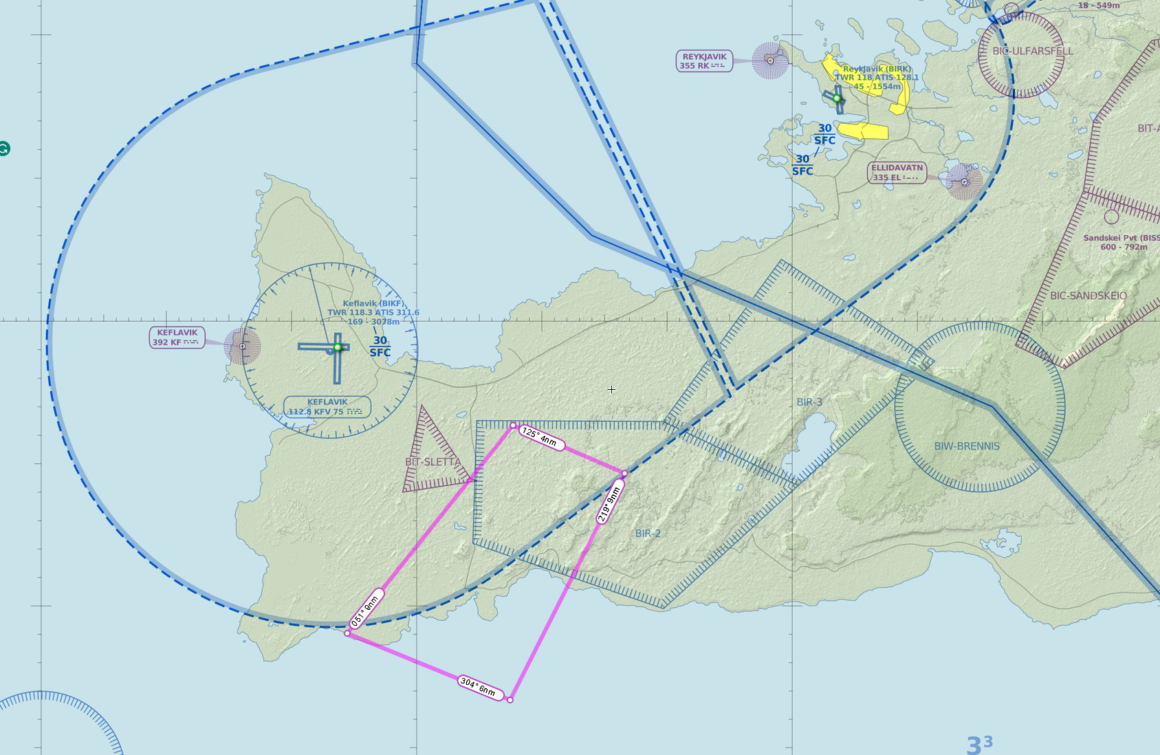 The Icelandic Meteorological Office reported that volcanologists estimated a lava tunnel 15 km long and 800 meters deep under the surface. It is unknown where the eruption can start and all options along this tunnel are possible. The most dangerous are either in the middle of the evacuated town of Grindavik or on the seabed close to the shore. In the first case, there will be significant damage to local infrastructure and living quarters, in the second case the eruption will produce a lot of ash and smoke, which can affect the flights at the International Airport Keflavik (ICAO: BIKF).
The area experienced three eruptions since 2021, but all of them were comparatively small. Every time authorities established VFR routes for sightseeing flights over the flowing lava. However, this time, scientists forecast a much bigger eruption, which possibly will have devastating outcomes on the local territory.