Icelandic national carrier made a final decision regarding its new main aircraft for the fleet. Instead of the outdated Boeing 757-200, the Icelandic national carrier chose Airbus A321XLR. The airline signed a memorandum of understanding with Airbus for the purchase of 13 Airbus A321XLRs with 12 more as option. The first deliveries of the aircraft are scheduled for 2029.
Meanwhile, Icelandair will start to add A321 to its fleet, with a lease of four Airbus A321LR. The first leased aircraft are expected in 2025.
"The implementation of the aircraft will reduce operating costs, further support our sustainability targets and offer exceptional customer experience through the aircraft design and unique features. The aircraft has around 190 seats in Icelandair's layout. In comparison, the Boeing 757-200 aircraft has 183, whereas the 737 MAX 8 and the 737 MAX 9 have a passenger capacity of 160 and 178, respectively", says Icelandair's CEO Bogi Nils Bogason.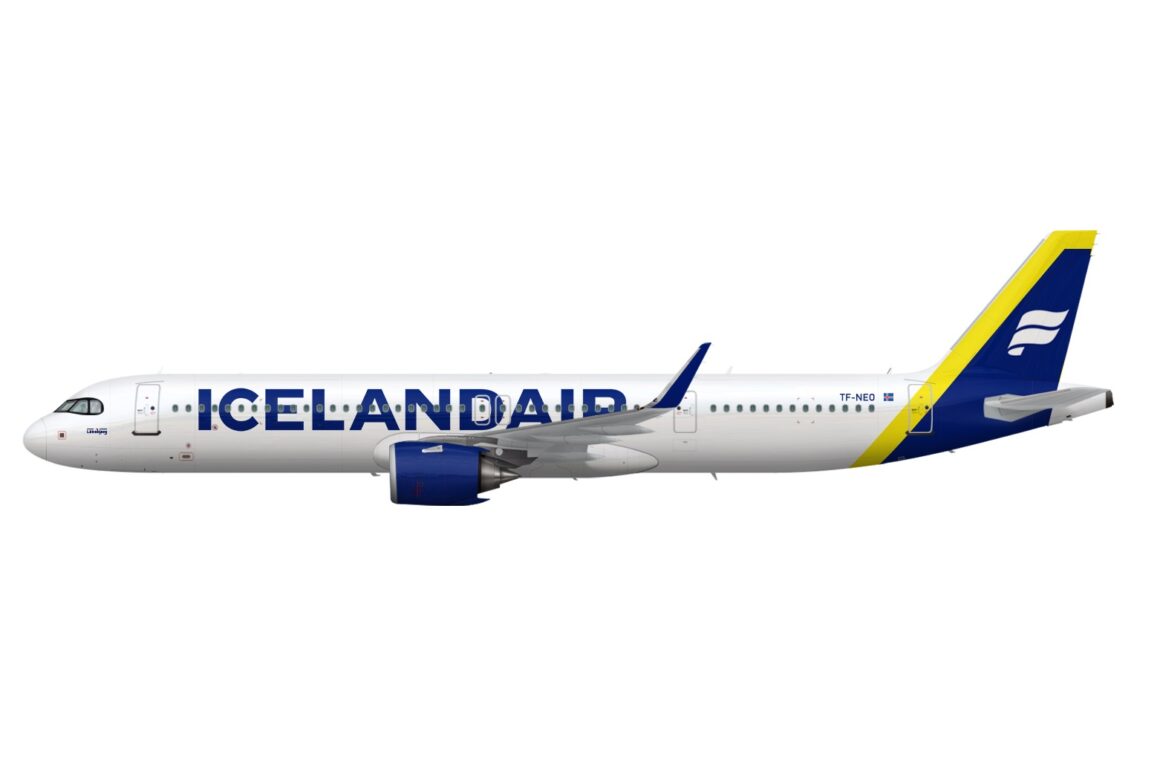 He adds that Boeing 757 has been the cornerstone of Icelandair's operations since 1990: "Its unique capabilities have underpinned the successful development of our extensive route network and competitive transatlantic hub by leveraging Iceland's unique geographical location to connect North America and Europe via Iceland. The excellent Airbus aircraft will not only allow us to further develop our proven business model around transatlantic flights but also open opportunities for future growth by entering new and exciting markets."
In January 2020 Bogi Nils Bogason told Flugblogg that since the beginning of 2019, they in Icelandair have been reviewing long-term fleet strategy. "We still have Boeing 737 MAX and the plan is to operate them. But we are looking for long term replacement of Boeing 757 and Airbus 321LR could be an option there", told Bogi Nils Bogason previously.