Icelandair Boeing 757-200 reg. TF-FIS has performed a low pass over Reykjavik downtown in the afternoon 14 of March.
The plane was visible from the ground as low as 500 meters. Meanwhile, according to Flightradar24 tracker, the lowest altitude of its flight was 1300 feet, which is roughly 400 meters.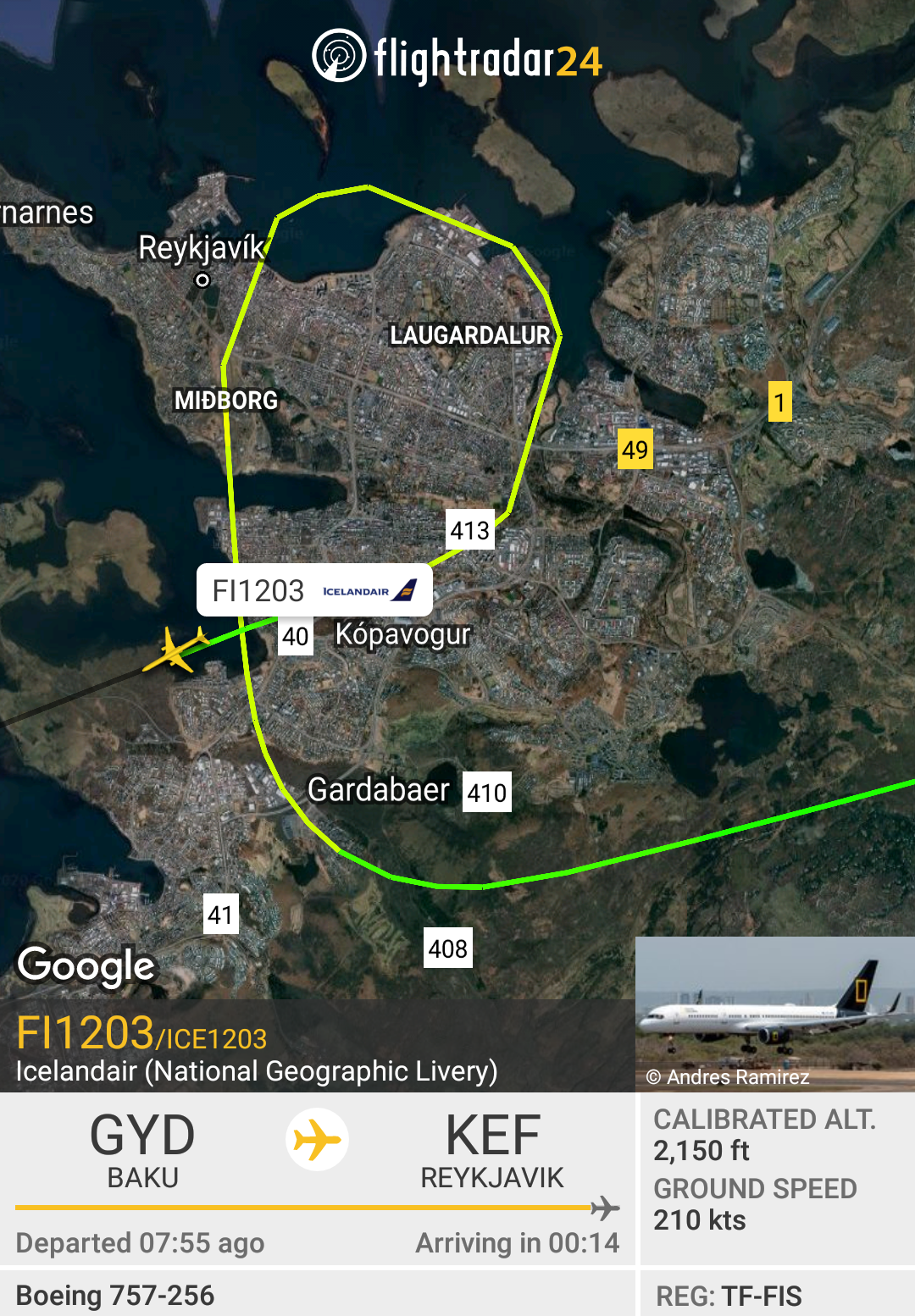 This is the special plane with "National Geographic" livery, which the plane obtained last year for the world tour.
As previously was reported by Flugblogg, the plane will perform a 24 days tour around the world, carrying on board 75 passengers and experts.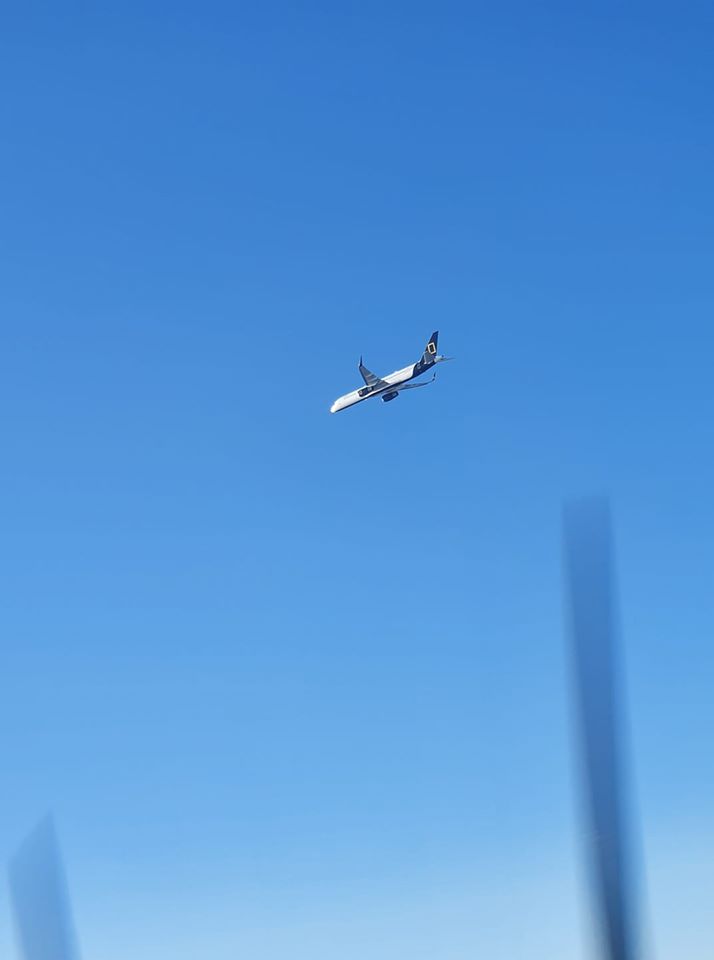 National Geographic website describes the plane for the tour as follows: "Well suited for this incredible journey, a Boeing 757 provides unparalleled flexibility with its long-range capabilities and ability to land in smaller airports. Flying direct and avoiding layovers, we are able to maximize our time in each destination while delivering a superior travel experience. Instead of the standard 233 seats, the jet's interior has been customized to accommodate just 75 passengers in two-by-two, VIP-style leather seating."
The journey started on 28 of December 2019. The price is $98,940 per person.