UPD (10:00Z 8.April): Icelandair Boeing 767-300ER reg. TF-ISW has departed from Keflavik as ICE1720 with 1-hour delay. Information officer of Icelandair Ásdís Pétursdóttir told Morgunblaðið, the plane will deliver in Iceland 17 tonnes of medical supplies. Some part of the cargo will be placed in the cabin. There are 11 crew on board of the plane, among them six are pilots.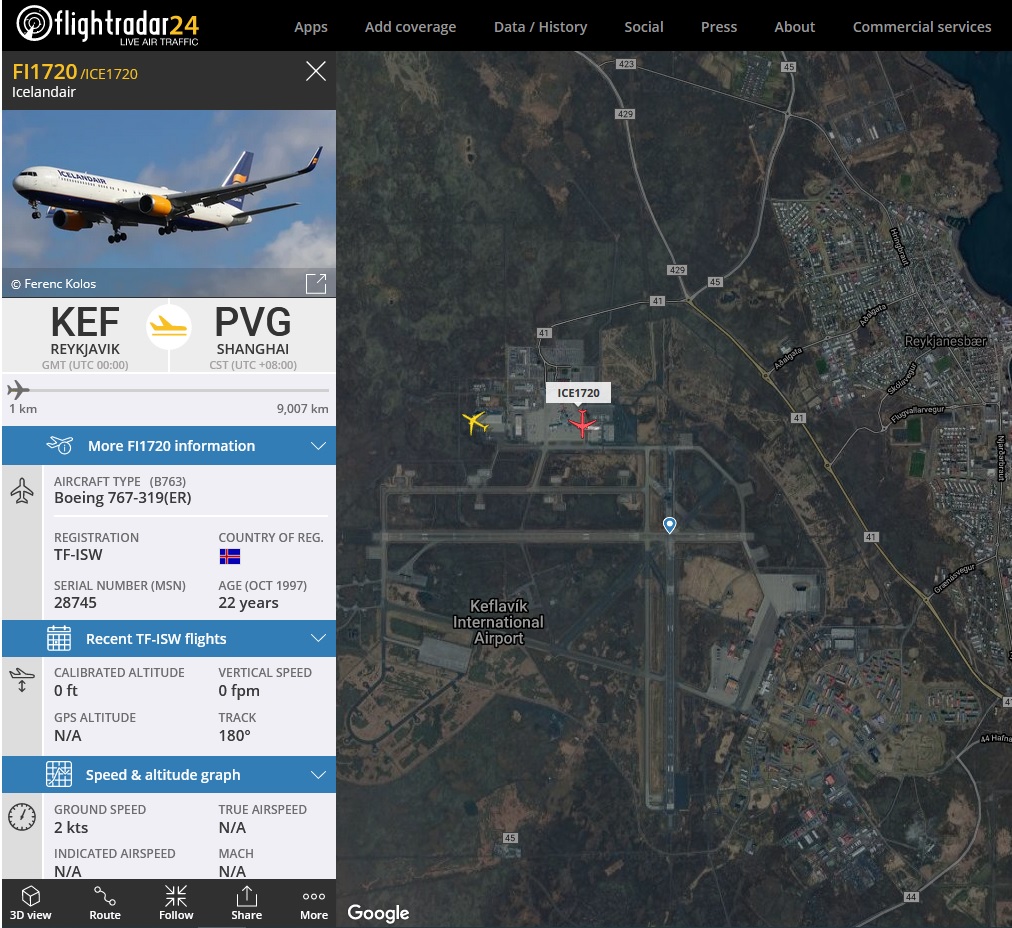 UPD (01:30Z 8.April): The flight ICE1720 will depart from Keflavik at 08:45Z 8.April.
Original news:
Icelandair today will send a plane to China to deliver medical supplies in Iceland, Flugblogg's source reported. The plane will be long-haulier Boeing 767-300ER, which will fly directly to Shanghai Pudong International Airport (ICAO code: ZSPD). The turnaround there will be just 3 hours, after which the plane will fly back to Iceland. Therefore, its arrival in Keflavik is expected tomorrow.
Flugblogg doesn't obtain the information which Icelandair's plane will perform the mission, however, on Flightradar24 there is Boeing 767-300ER with reg. TF-ISN with an undesignated destination.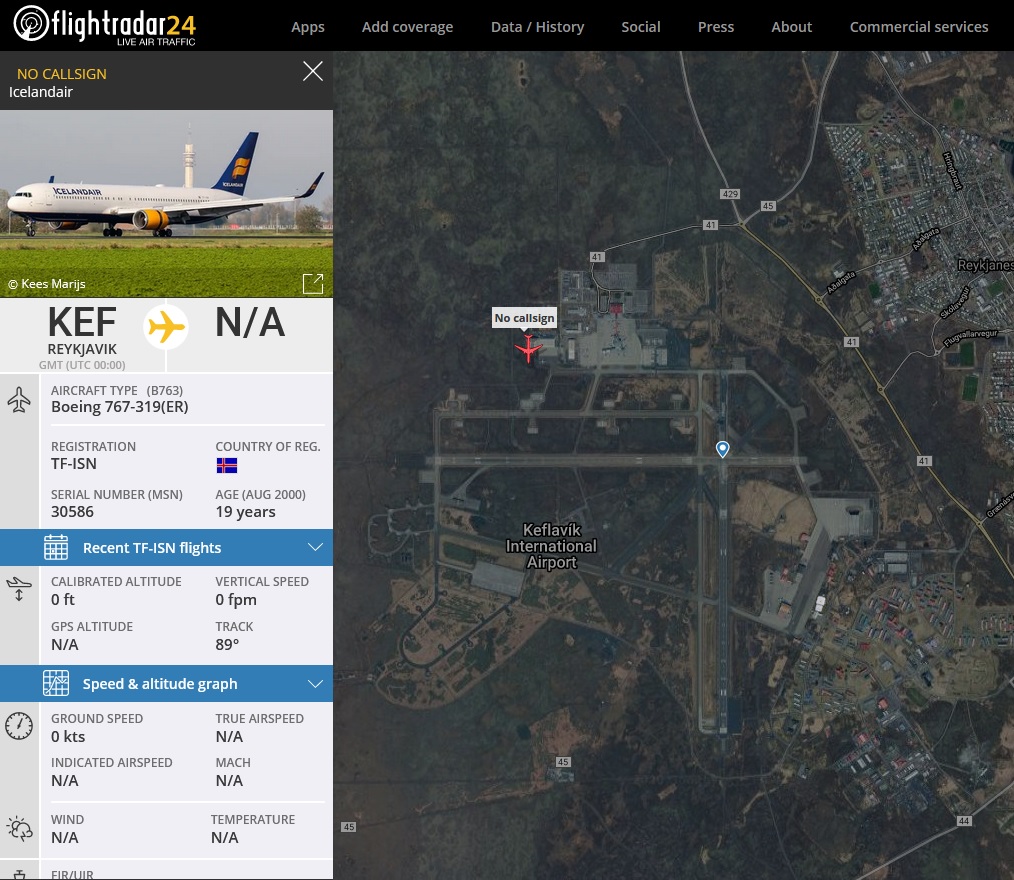 According to Icelandic authorities, on 6 of April, there are 1562 infected with COVID-19 in Iceland, 1096 are in isolation, 37 hospitalized, 11 in intensive care. Of those diagnosed with COVID-19, four have died.