Bright sun and fresh wind accompanied visitors and pilots at the annual airshow "Allt sem flýgur" (Icelandic "Everything that can fly") in Hella this year. The airshow gathered many participants this year, one of the visitors Jón Sverrir Sigurðarson told Flugblogg.
All kinds of aircraft came to show off during the event. Aviation enthusiasts and others could see one of the oldest planes in the world Stampe SV4C, a soviet four-seater Yak-18T, powerful aerobatic on two Pitts and Icelandic Coast Guard helicopter Airbus H225. However, the most surprising show was from two unusual guests from North America.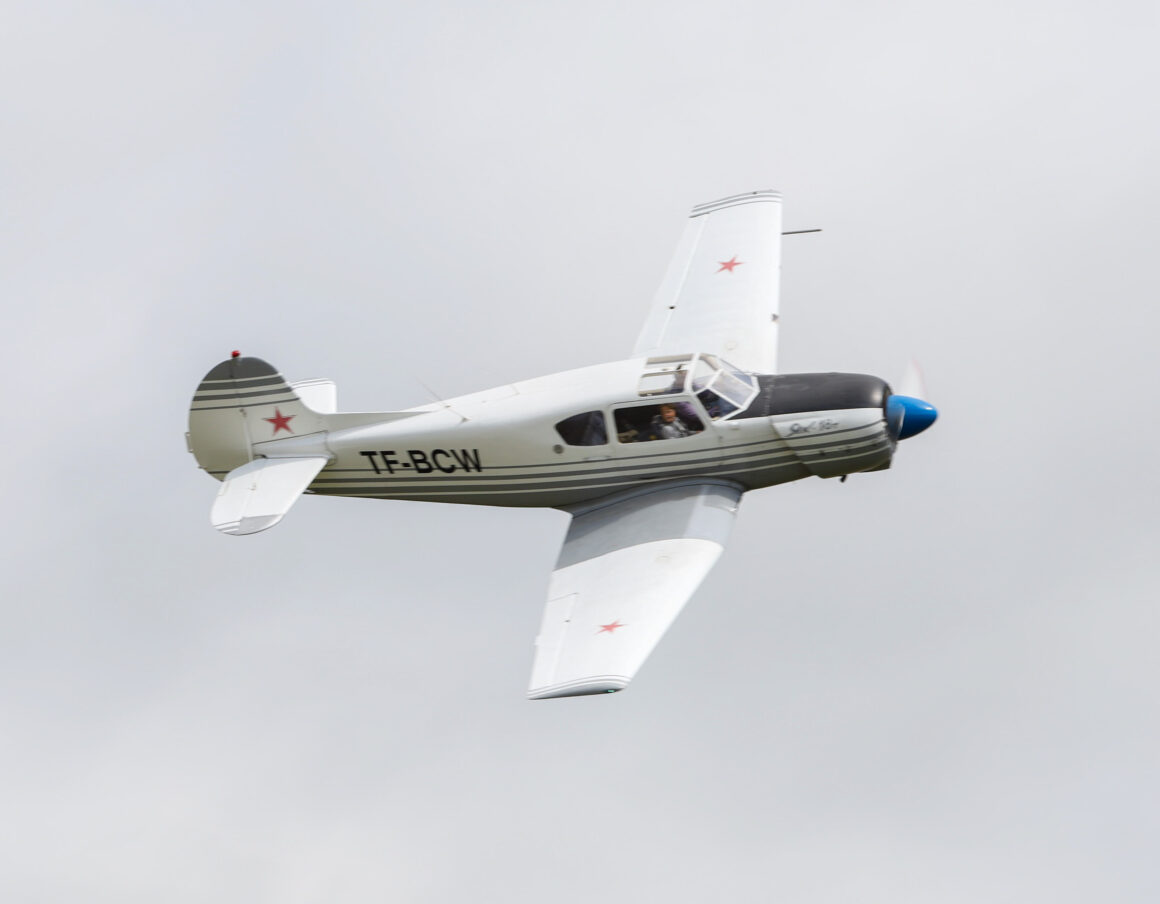 Yellow-white flying boat Grumman G-21 Goose with tail N642 came to Hella airshow for the first time. Such planes were widely used by US military forces during WWII and later. Nowadays such planes are in exclusive ownerships and yet can be fairly often seen in northern Canada and the US, based near lakes and wide rivers.
Another guest is even more hard to see for any civilian person. Lockheed P-3 Orion CP-140 Aurora of Canadian Air Force with tail 140103 performed lowpass over the grass airfield, giving the possibility to see itself from a close distance. Such planes are used by NATO forces for marine patrols and their main purpose is to search for submarines or ships of potential enemies across vast oceans.