Keflavik Air Base (ICAO: BIKF), which hosts NATO's maritime patrol aircraft, went into the focus of Russian state radio Sputnik.
"The United States monitors the Russian Navy from a military base in Keflavik in Iceland. After the end of the Cold War, the base was not used. The Pentagon allocated funds in the amount of $22 million for its repair and re-equipment in 2017", Radio Sputnik reports with reference to military blog 19Fortyfive.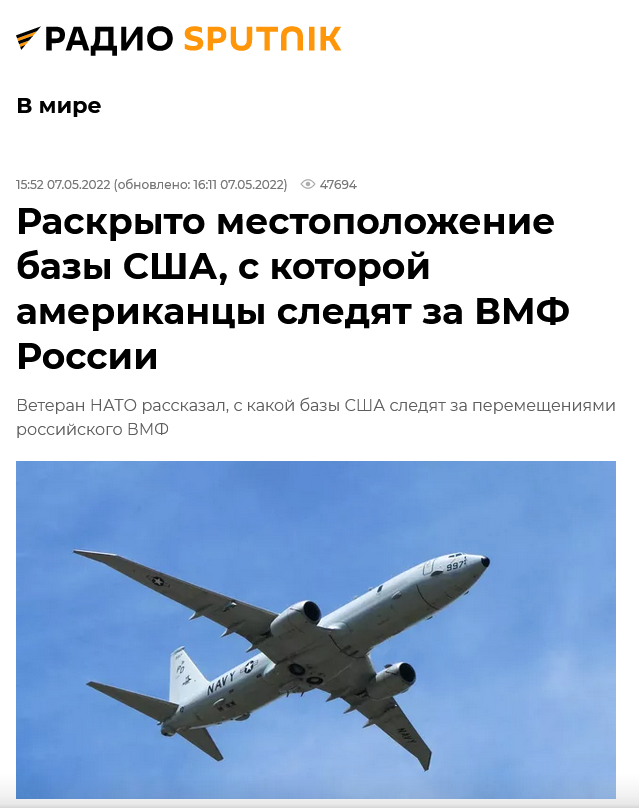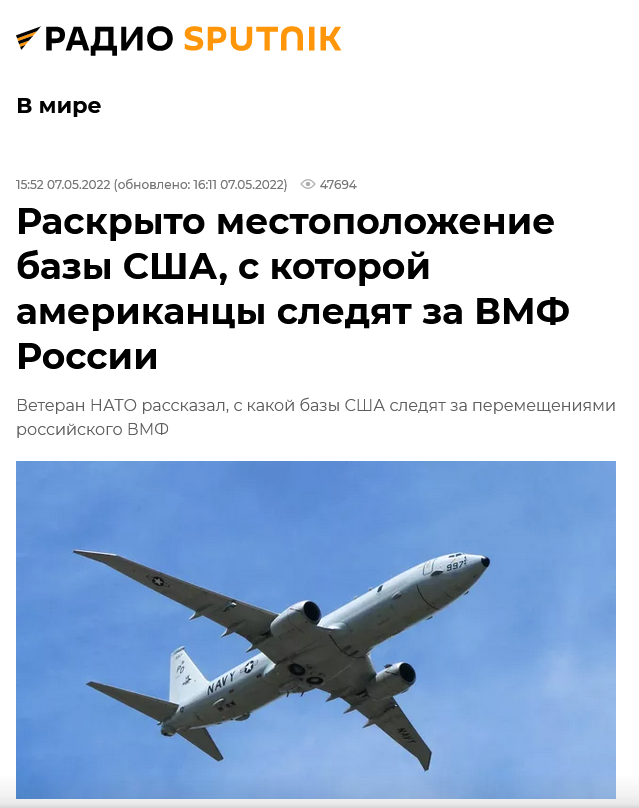 Sputnik emphasizes that currently, Keflavik plays an important role in monitoring the Northern Fleet, the largest formation of the Russian Navy.