Ground navigation equipment is going to disappear from all northern Icelandic non-international airports. That is the government plan, which is supposed to reduce costs of aerodromes with low paxflow. New APV-I LPV approaches are based on satellite navigation, have zero maintenance cost, but require expensive equipment on board of aircrafts. Flugblogger has talked with ICETRA, Isavia and regional airlines to learn how this will affect local flights, what are constraints of EGNOS in Iceland now, and how they could be overtaken in perspective.
Small Icelandic airports are just way to waste money. At least, according to a report of national airport operator Isavia, which says non-international airports at the north of the island with 1-2 flights a day could not be maintained further without a proper financial plan of reducing cost and development of destinations. Meanwhile, time to renovate old ground navigation equipment there has come. The government decided to avoid additional costs by removing ground facilities and establish navigation satellite-based approaches, which are commonly known in aviation as "RNAV."
It was emphasized by Isavia, that they do not decide the service level at domestic airports in Iceland. This is in the hands of the Icelandic government, while Isavia implements the government's decisions and plans under the service agreement with the State. Nevertheless, earlier Isavia director of regional airports Jón Ólafsson explained to Flugblogger the math of the government's decision: "For airports to put ILS there costs around 100-150 mln ISK, if you put GPS equipment for R-NAV in one plane it would cost less than one-third of it. I mean, every new maiden aircraft has this R-NAV equipment and in 10-15 years these ILS probably will be disappearing."
What RNAV, EGNOS and LPV are?
Actually, the term "RNAV" is too wide for describing these new approaches. In general, it refers to "navigation method of an aircraft, which allows any desired flight path within the coverage of ground or space‐based navigation aids or within the limits of the capability of self-contained aids, or a combination of these." Then "RNAV Approach" refers to "any kind of approach that is designed to be flown using the onboard area navigation system. It uses waypoints to describe the path to be flown instead of headings and radials to/from ground‐based navigation aids."
From this point, we dive deeper into another couple of terms. "Global navigation satellite system" (GNSS) includes any worldwide satellite system, used for navigation. GPS and Satellite-based augmentation system (SBAS) among them. Then European SBAS is called "European Geostationary Navigation Overlay Service" (EGNOS) and US version is called "Wide area augmentation system" (WAAS). Others are European "Galileo" and Russian GLONASS. Using any SBAS system "Approach procedure with vertical guidance" (APV SBAS) can be established. One of it is "Localiser Performance with Vertical Guidance" (LPV), means the aircraft will be directed by satellite along landing course and guided through prescribed final descending trajectory to a runway safely.
The main difference between LPV and old-fashioned "Instrument landing system" (ILS) is that LPV is officially not considered as a precision approach. Here you can see the difference between ground-based ILS horizontal beam accuracy, LNAV/VNAV navigation satellite-based approach and one of its type, which became more accurate at a final stage of approach until a threshold of a runway – LPV.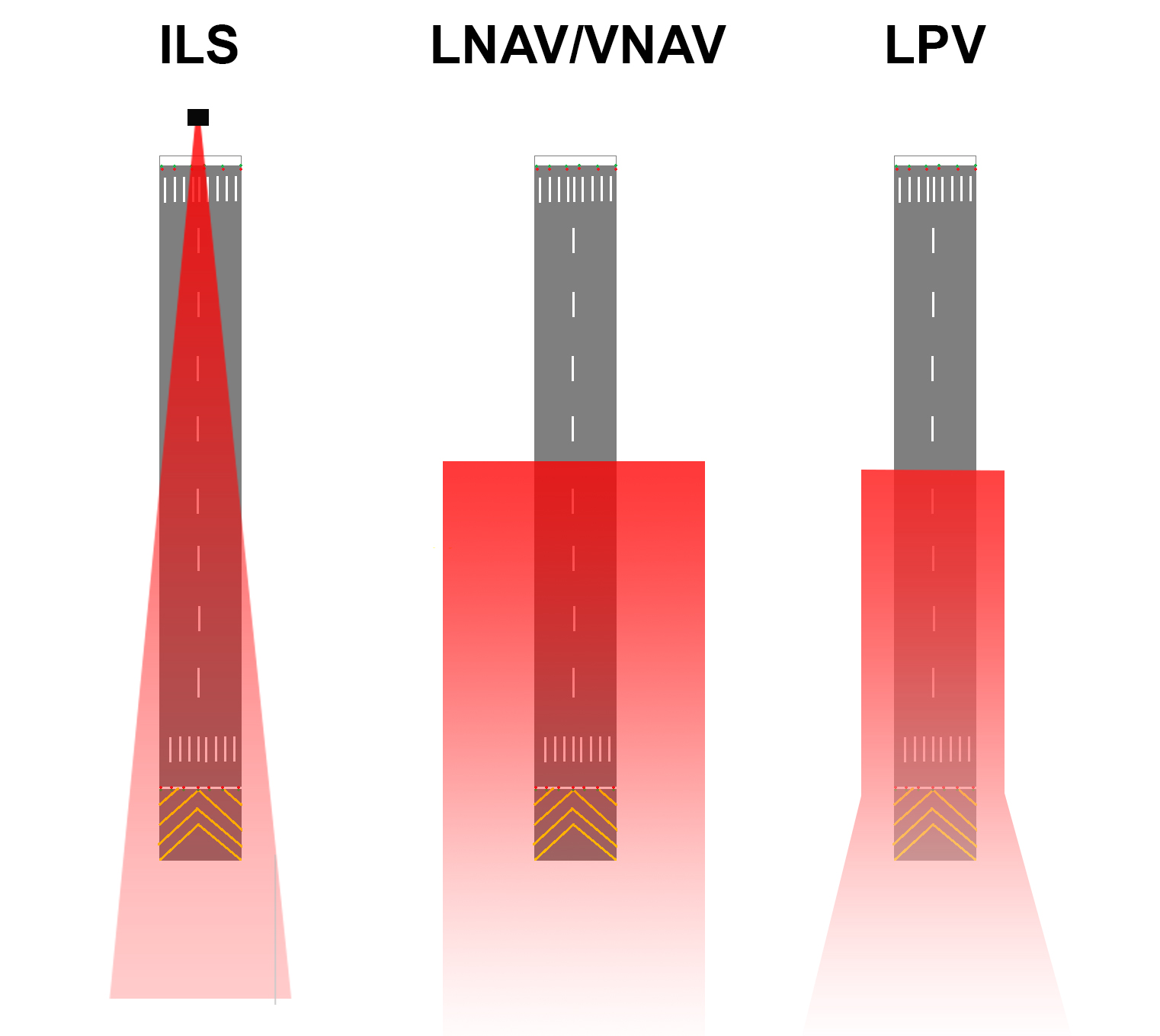 As you can see, LPV works in the same manner as ILS until a threshold of a runway, but indifference from ILS it does not become more accurate after it. With WAAS system LPV accuracy could reach 7,6 meters. In compare, LNAV became more accurate at 2 nautical miles from a runway, with average accuracy up to 0,3 nautical miles (~555 meters), and then continue as is.
ILS system has 5 categories (CAT-I, II, IIIa/b/c), where any of CAT-III allows to aircraft use vertical guidance until touchdown and CAT-I guides an aircraft only until 250 feet above the ground. LPV-300 provide guidance until 300 feet, which is similar to ILS CAT-I.
The reason for LPV of not being a precision approach is existing of "Total system error" (TSE), which is a sum of navigation system error, flight technical error and path definition error. For EGNOS the term "Protection level" was established to describe boundaries for horizontal and vertical deviations. EGNOS APV-I service allows position errors with less than 40 meters of lateral and 50 meters of vertical deviation in navigation over the total period.
Now back to Iceland. Isavia has implemented several RNAV approaches, both to supplement and provide better navigation services in some regions and some RNAV's to replace other means of navigation, where ground equipment have become no longer serviceable due to lack of decisions on renewals or replacements. EGNOS will, where available, do the same to supplement and replace navigation with high accuracy and integrity approaches with vertical guidance, wherever the need may be. In other words, the main goal of ongoing at the north of the island process is to change old ILS to APV-I LPV.
Uncovered territory
Declared safety standards work for territories with a good coverage of a satellite signal, mainly in central Europe. According to Icelandic aviation authority ICETRA, in Iceland GPS is fully capable of supporting en-route and RNAV/RNP navigation. However, for now, the EGNOS system (the European SBAS system) is expected to be able to serve APV-I LPV approaches eastwards of the 19°W longitude in Iceland only.
According to Isavia, the limitations of EGNOS precision approach service in Iceland is due to availability issues on the boundary of the EGNOS service volume, hence lack of continuity, issues most prominent on the west coast of Iceland. "There are no limitations to accuracy nor integrity of the EGNOS system over Iceland landmass. Therefore the EGNOS system is already providing full service in the whole of Iceland to other methods of transport such as ships and cars, while it is lacking on the west coast for aviation due to the much higher requirements of availability for the aviation industry", the company says.
Isavia Projects Manager (GNSS and R&D) Arnór Bergur Kristinsson shows to Flugblogger the map with coverage of satellite signal enough for APV-1 LPV in Iceland.
According to his information, there are plans to activate EGNOS based capabilities in the form of EGNOS based approaches on the east part of Iceland, the airports of Húsavik and Akureyri are the first ones expected to receive EGNOS procedure designs. However, comparable capabilities of LPV200 (with decision height at 200 feet) based on EGNOS are not foreseen in the close future in Iceland due to the same aforementioned limitations.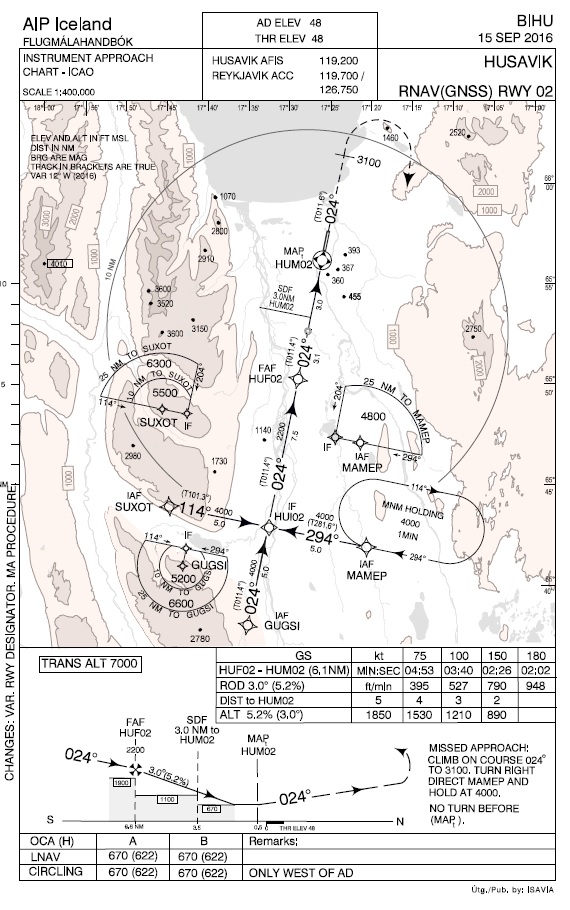 "Using EGNOS we can produce a design and go to 300 or just below 300 feet perhaps. It is much better than it was available in these small airports before. For LPV it is the only cost of design in a house and then operators need to have equipment on board", Arnór Kristinsson said to Flugblogger, "We have been advising both international and domestic airlines over the past years that, when the time has come for them, to choose SBAS as options in their navigation suite. Now many aircrafts in their fleet already have this capability."
How it affects local flights
Ground-based navigation equipment for final approaches, such as NDBs and ILS, already disappeared at several aerodromes and was replaced by GNSS. Flugblogger asked local airlines, who fly there, how they are ready to fly without ground-based navigation. Airline Myflug is among them. It is a small domestic airline, which performs sightseeing and charter flights across the country together with air ambulance service.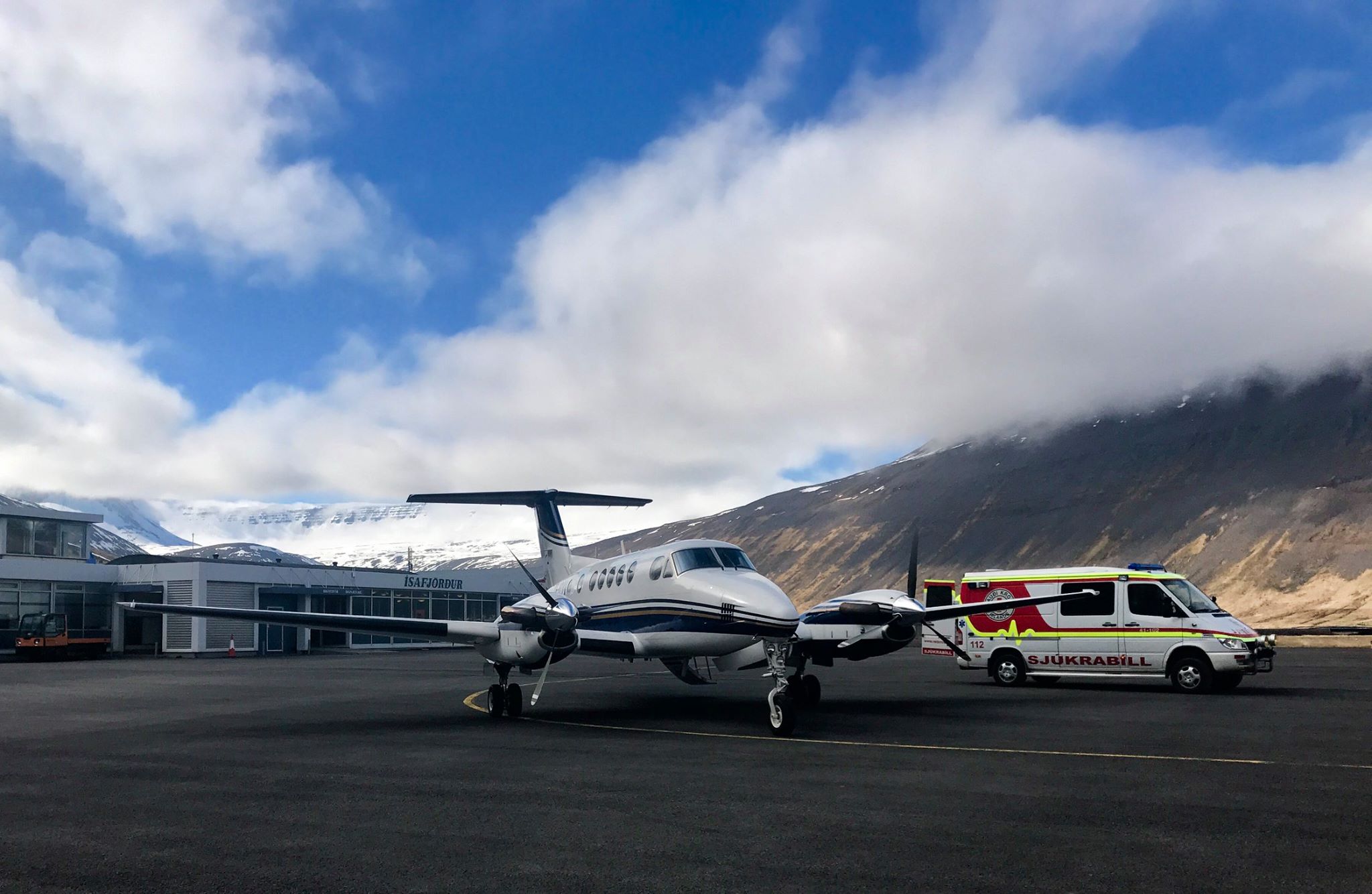 Its fleet includes Cessna 206 Stationair and Beechcraft Kingair 200. Myflug Director of Flight Operations Leifur Hallgrímsson told to Flugblogger they are prepared: "Most of our approaches are RNAV. Our aircrafts are RNAV equipped and normal price for that is around 150.000 – 200.000 USD".
Then there is Norlandair. The airline performs similar service as Myflug, in addition, it has scheduled flights to Grimsey Island, Þórshöfn and Vopnafjörður at the north of Iceland together with Nerlerit Inaat in Greenland. It operates three types of aircrafts: De Havilland DHC-6-300 Twin Otter, Beechcraft Super King Air B200 and GippsAero GA8 Airvan.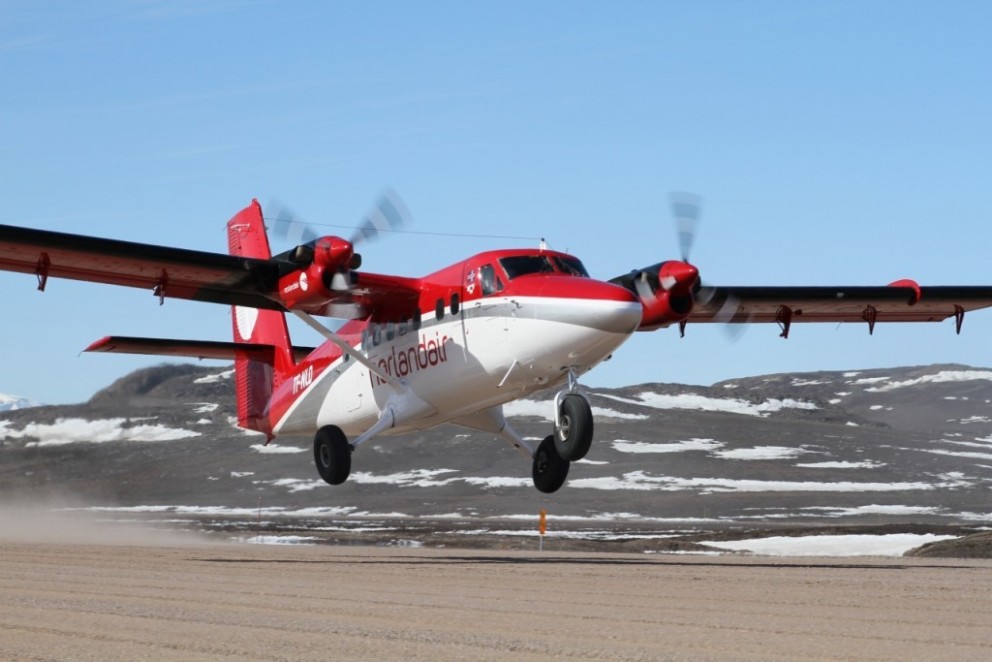 Norlandair Flight Operations Manager Steindór Kristinn Jónsson told to Flugblogger they have already assessed the superiority of satellite navigation approaches: "It has been big improvements to have RNAV in our destinations in Iceland where we only had NDB procedures. Straight in approaches instead of circling etc. Norlandair got the RNAV approval in 2012 on all aircraft. It was part of a bigger avionics upgrade so I do not know how much of it was to get the RNAV approval. We are looking forward to having all airports and navigation routes in Iceland equipped with RNAV procedures where we think it is a huge improvement regarding safety and accuracy."
Meanwhile, it seems that transfer from ground-based navigation to GNNS goes too fast. Several participants of Icelandic aviation still are not ready, and then government decision left them without any guidance in bad visibility.
Earlier Pilot-in-command of Icelandic Coastguard helicopter Eurocopter AS 332L1 Sigurður Ásgeirsson explained to Flugblogger that their aircrafts are not equipped for RNAV approaches: "There is very old FMS system in two of the helicopters, but one does not have it. There is just navigation computer with GPS. That is why we are in the face now either upgrading current helicopter or get new ones." Icelandic Coastguard Chief of operations Ásgrímur L. Ásgrímsson added: "I think old system is still operational. As soon as it will be closed or discontinued, there will be difficulties."
President and CEO of major regional airline Eagle Air Hörður Guðmundsson share ICG concerns. Eagle Air performs scheduled flights from Reykjavik's airport to Vestmannaeyjar, Höfn in Hornafjörður, Húsavík, Bíldudalur and Gjögur. In addition, it does charter and cargo flights, together with air ambulance missions. Eagle Air's fleet includes Cessna 207, Piper Navajo, four BAE Jetstream 31/32 and it's the newest addition – Dornier 328, which arrival to Icelad is expected untill the end of the month. According to Flugblogg's source, until this moment the only aircraft in Eagle Air's fleet, which is so far able to fly LNAV, is Jetstream 32 with registration TF-ORC.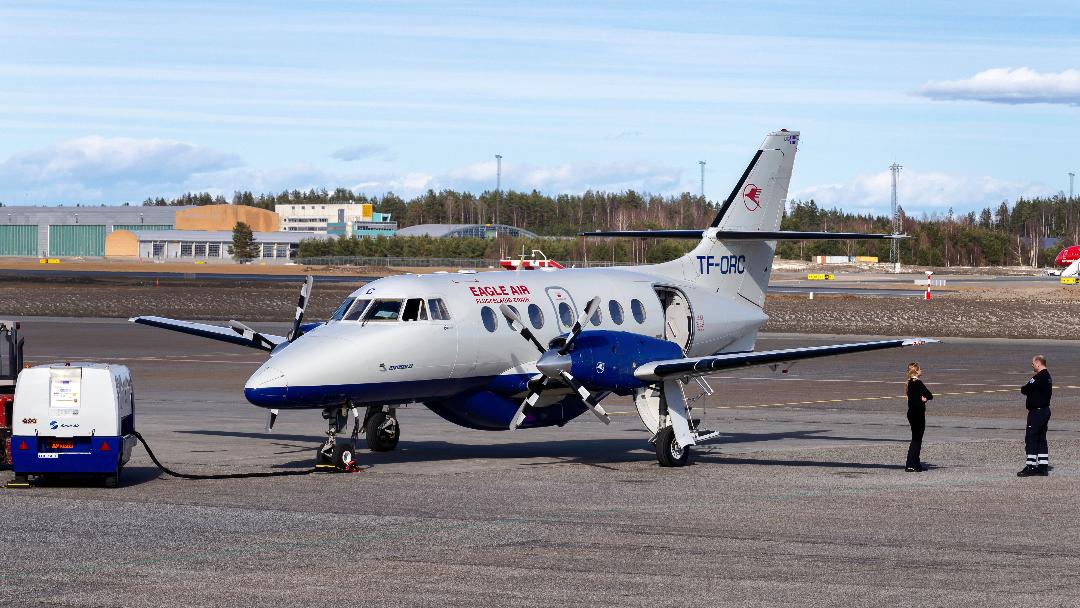 Hörður Guðmundsson told to Flugblogger that the topic EGNOS has been a serious issue for some time in the Icelandic aviation community: "To tear down the old approach system ILS / Localizer DME at Húsavík and Sauðarkrókur before proper fully functional GPS RNAV system has been implemented was a bad decision and totally unacceptable from the air carrier's Eagle Air perspective. All Eagle Air's aircraft are GPS equipped for en route navigation. Two of them are already certified for GPS non-precision approach, and one is in a process for GPS and avionic upgrade in Denmark at this time. Eagle Air has been upgrading its aircraft by one a year to comply with EASA requirements for RNAV GPS Precision approaches. As the EGNOS has not yet been implemented in Iceland and GPS satellite signal is below required accuracy for precision approach navigation the companies cost has been about USD250.000 or ISK 25.000.000 per aircraft. Excluded ferry flights and crew cost for bringing aircraft to and from maintenance base overseas."
Despite this Hörður Guðmundsson has rather an optimistic view to perspectives of satellite-based navigation in Iceland: "We at Eagle Air are however looking forward to full implementation of RNAV and the EGNOS system. But I'm afraid it will take some years before we can use it as a fully functional replacement for the previous older systems. Until the cost of upgrading our aircraft is Eagle Air's."
GNSS perspectives in Iceland
According to ICETRA and Isavia, for EGNOS, which is wide area space based augmentation service to GPS and GLONASS, two ground stations have been deployed in Iceland to service the country. A look into possibilities to remedy the limitations to EGNOS in Iceland is underway, maybe by adding additional EGNOS ground infrastructure west of Iceland. Additionally, Isavia is participating in a tender and negotiating about establishing additional EGNOS ground Ranging Integrity Monitoring Stations (RIMS), Arnór Bergur Kristinsson said. These stations are collecting measurements from GPS satellites and transmitting it to Central Processing Facilities in each EGNOS Mission Control Centres.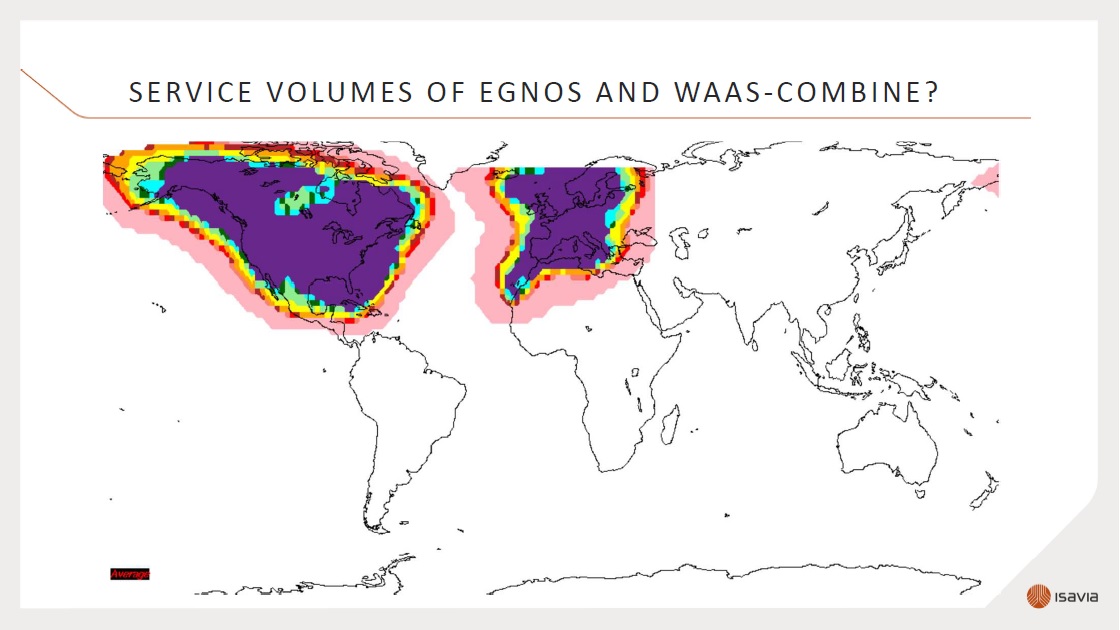 Arnór Bergur Kristinsson said: "These new version 3 stations will be operating parallel with version 2 during 5-7 years, then old stations will be decommissioned." He refused to tell the cost of the upgrade "because it is commercially private."
According to him, the future of GNSS in Iceland could be even brighter if two major systems – European EGNOS and American WAAS – will develop towards each other. As Arnór Kristinsson presented on this map, Iceland will be a pivotal place for meeting navigation systems from two continents.