Two planes, performing flights from Reykjavik to Ísafjörður, have diverted to the airport of origin today because of the low visibility in their destination. According to METAR at 1212Z, the visibility in Ísafjörður airport was 1000 meters, vertical visibility 200 feets (60 meters), snowing.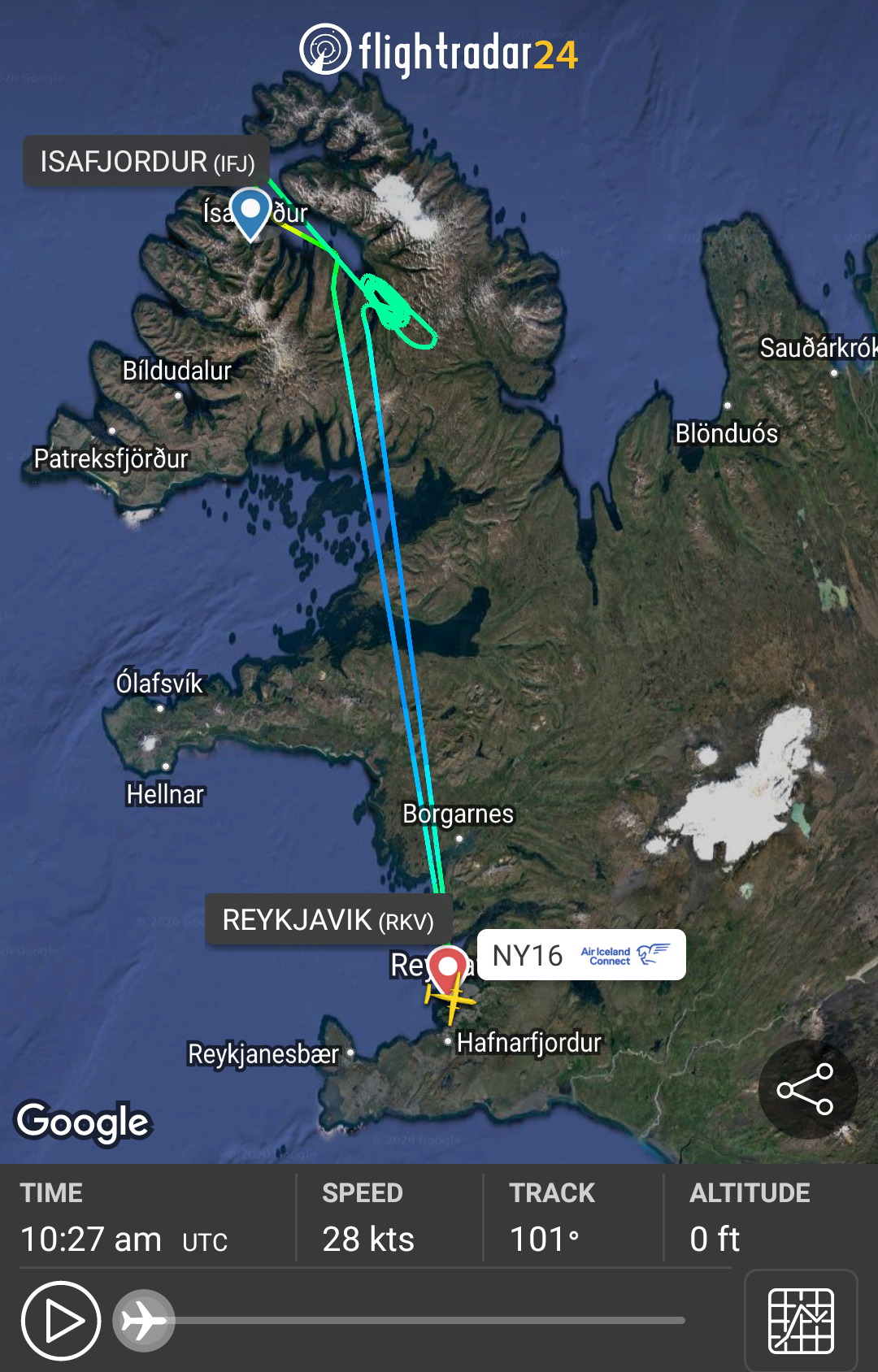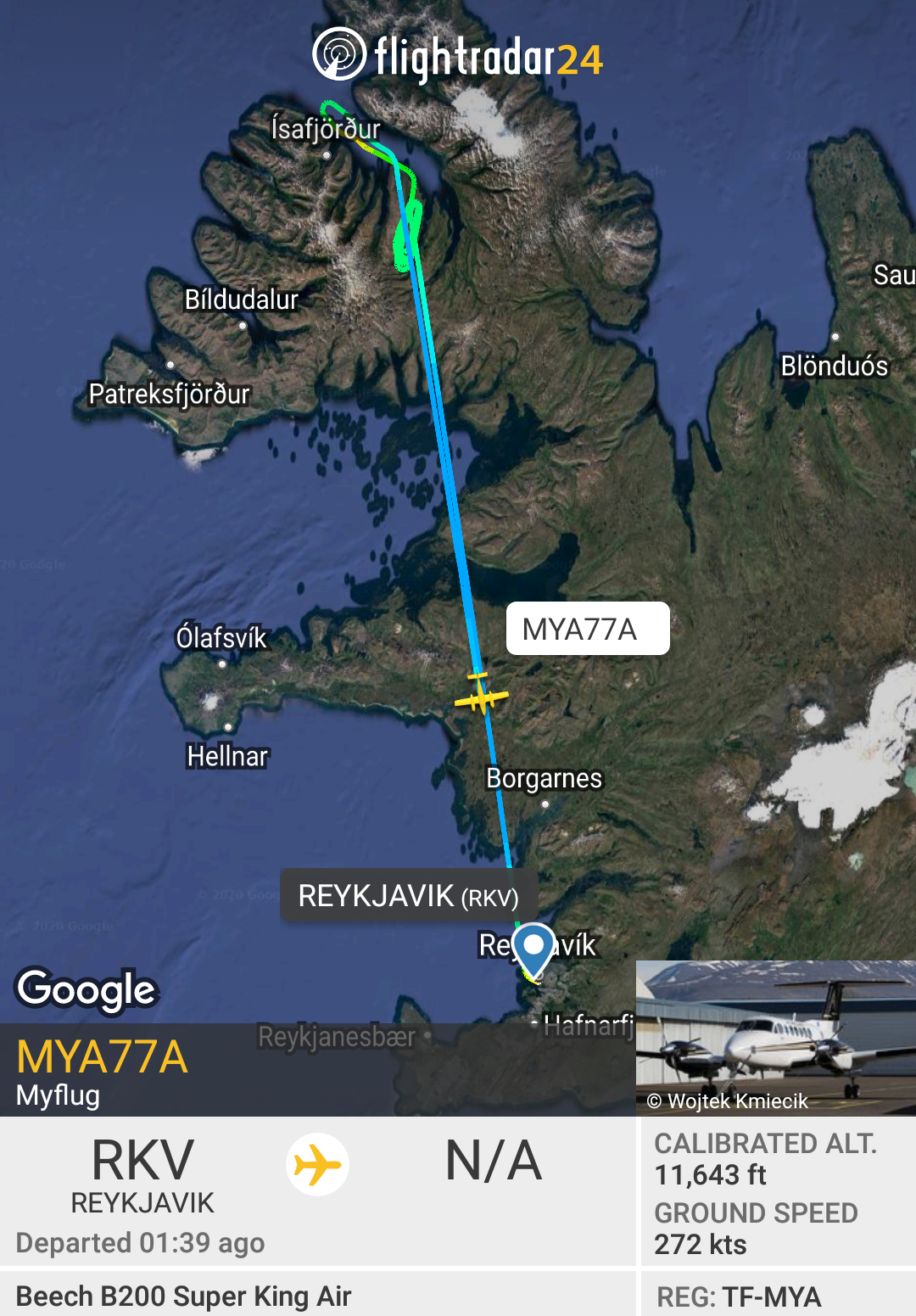 Mýflug Beechcraft B200 King Air and Air Iceland Connect Bombardier Dash 8 Q200 could not perform approach under these conditions and both diverted to Reykjavik.
Remind you, the airport in Ísafjörður (ICAO: BIIS) is among the most dangerous in the world. To approach the runway there planes must enter in narrow fjord and, in case of runway 08, to make steep U-turn at the end of the fjord, which is impossible to perform without good visibility.