Icelandic Transport Accident Investigation Agency RNSA has completed the investigation of the emergency landing of Keilir Aviation Academy Diamond DA40 TDI reg. TF-KFC in Western Fjords in July 2019. According to the published report, the plane entered strong air downstream, which led the aircraft to the ground collision, RÚV reported.
The committee concludes that in the circumstances that arose, the aircraft did not have enough power to increase the altitude of the flight sufficiently and prevent it from flying into the ground. The plane crashed to the ground and was considerably damaged, however, the pilot was not injured.
The crash happened when a flight student went on a so-called one-way flight from Keflavík Airport and intended to fly around Western Fjords. Part of the flight exercise was to practice decision-making alone on board.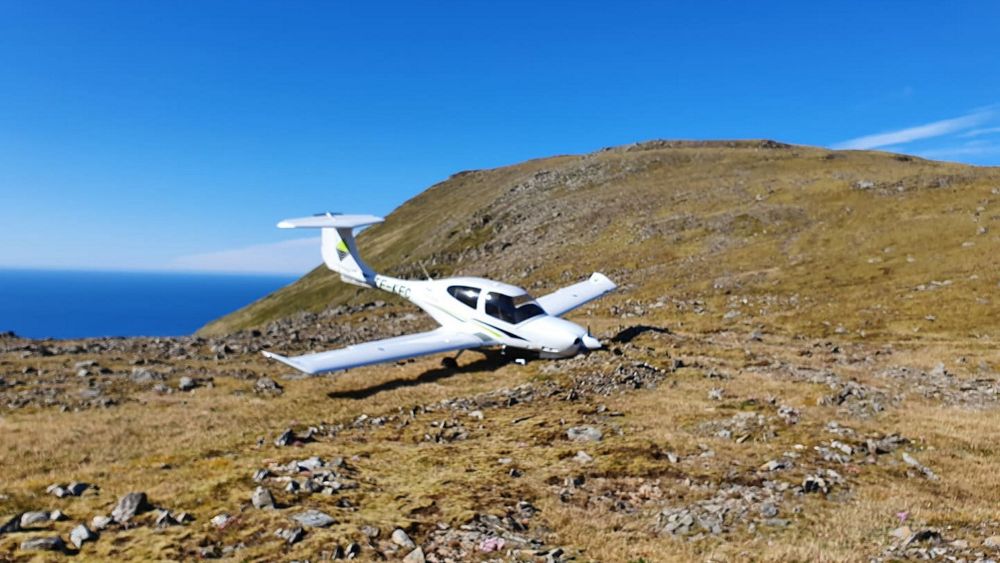 Over Breiðafjörður, the flight student said he had felt turbulent and then decided to fly to Bíldudalur, where according to him the wind was also unstable and variable. From Bíldudalur, the trip was to Látrabjarg, where he was going to enjoy the view from another perspective and get pictures of the rocks.
The report states that when the flight student was approaching Látrabjarg from the west, he decided to descend to 2,000 feet to view the cliffs. He had then experienced a strong downstream and could not keep up. At that, he became insecure and decided to fly as close to land as possible and try to get overland rather than keep out of the cliffs.
The committee says that he directed his aircraft into a gap instead of being over the sea and "when he came over the land he did not manage to climb sufficiently with the result that the plane hit the ground."