Icelandic Transport Accident Investigation Agency RNSA says slippery surface caused the minor incident in Keflavik airport in morning 6.January 2021, MBL reported. Bluebird Nordic Boeing 737-400SF with registration TF-BBJ was performing regular cargo flight DHK3998 from East Midlands, UK to Keflavik in terms of the contract with DHL group. After the landing at runway 10 in Keflavik at 7:50UTC, the aircraft vacated on taxiway B1.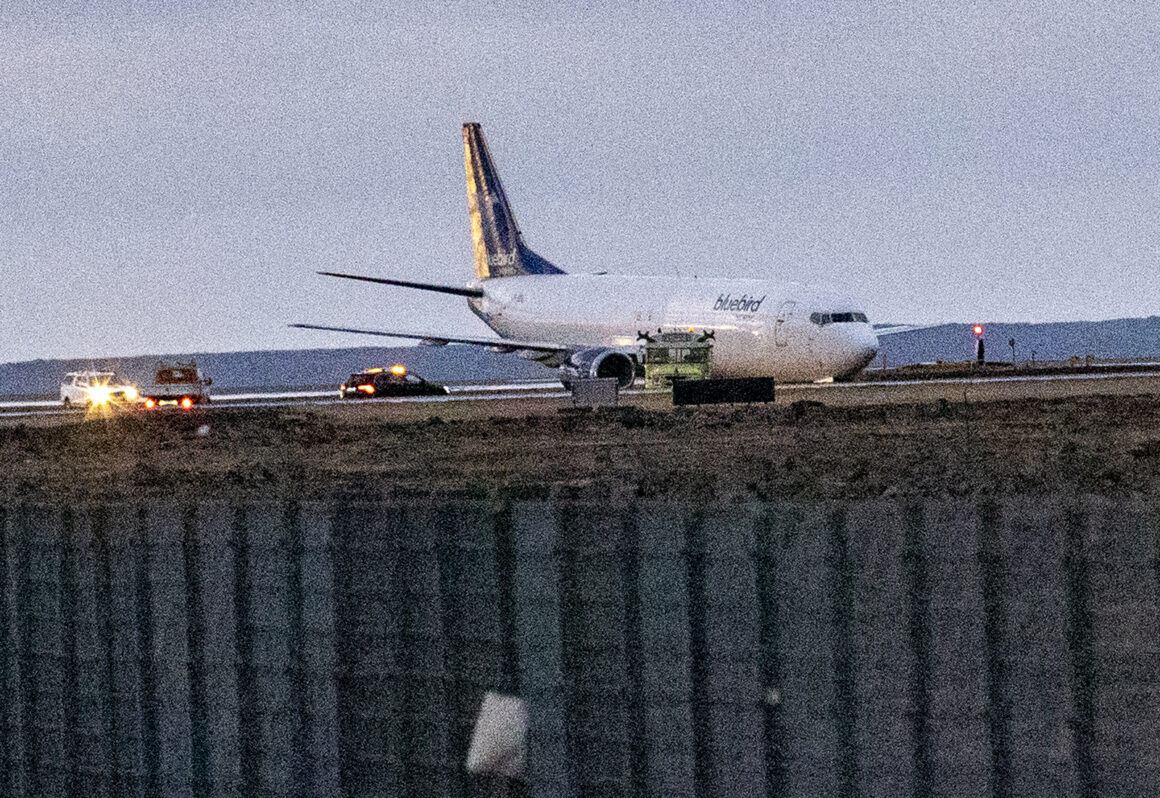 According to the position report of Flightradar24, the plane experienced excursion just after the middle turn of the taxiway. Witness reported the nose gear and left main gear went from the asphalt to the ground.
According to the Keflavik METAR at 7:30UTC, measured adhesion coefficient on the runway 01 was 0,71. Then there are no published data of adhesion coefficient in the following METARs.