Early morning of 8.March Boeing 737 MAX 8 reg. TF-ICN took-off with the passengers from Keflavik (ICAO: BIKF). This is the first scheduled flight of Icelandair since the grounding of Boeing 737 MAX after two catastrophes in Indonesia and Ethiopia at the end of 2018 and the beginning of 2019 respectively. Boeing had to review many safety issues in the production line and changed MCAS system activation, after which FAA and the EASA approved Boeing 737 MAX to return to commercial flights with passengers.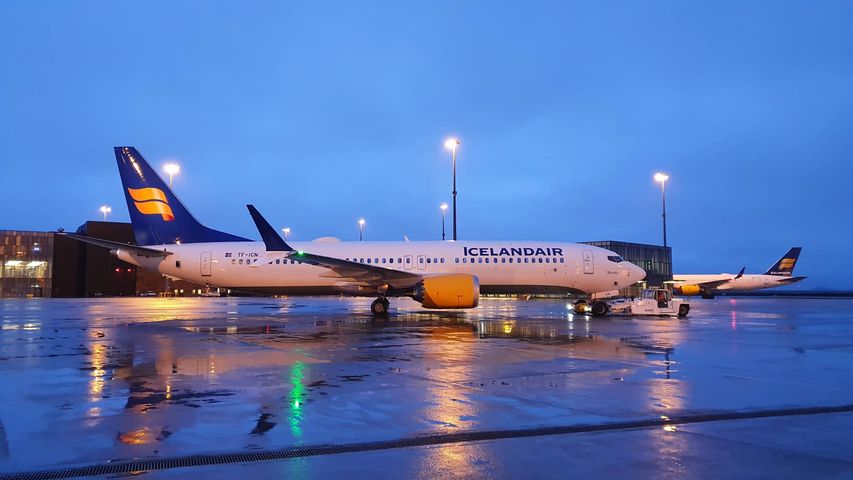 The first scheduled flight is ICE204 to Copenhagen. The plane departed with 10 minutes delay and currently is flying between the Faroe Islands and Scotland.
The week before this flight Icelandair performed two demo-flights on TF-ICN. The first one with pilots only. The plane departed from Keflavik as ICE3001 and then visited main airports in all parts of Iceland – Akureyri (ICAO: BIAR) and Egillstaðir (ICAO: BIEG).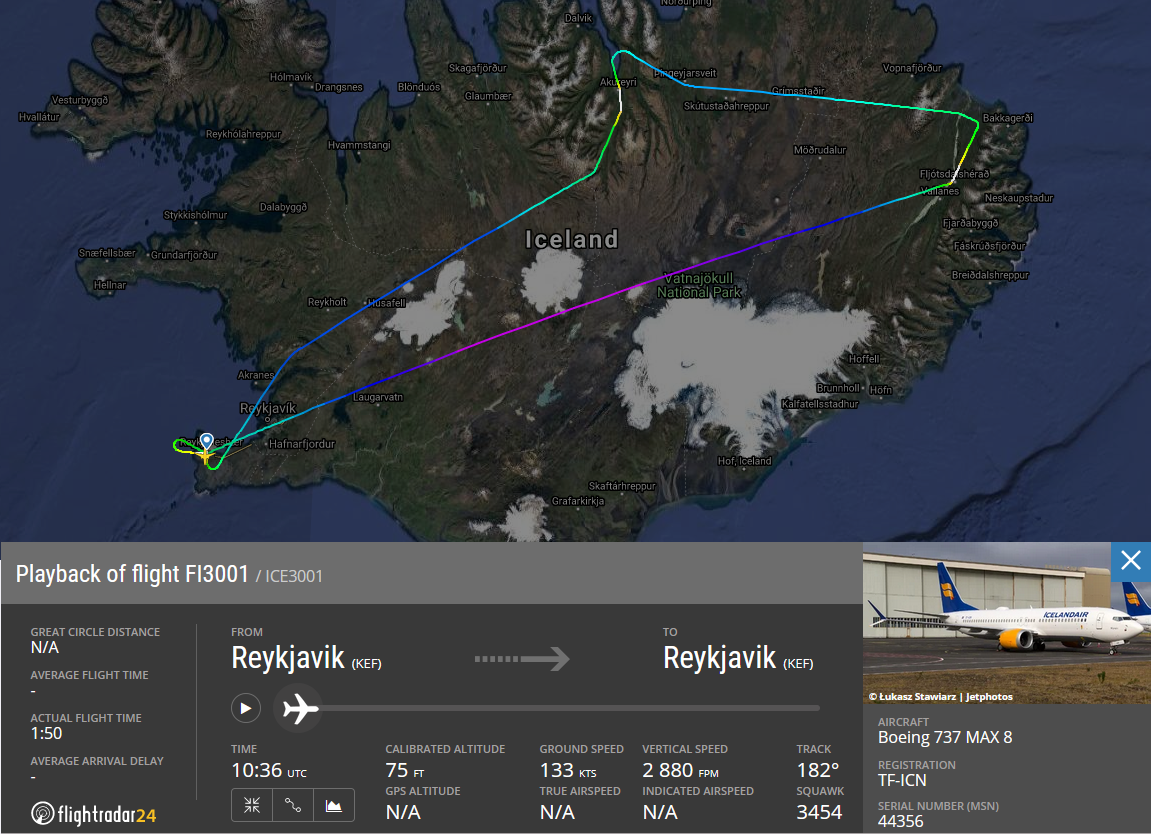 The following weekend the airline performed second, "a reassuring flight", for media and employees. The plane first was ferried from Keflavik to Reykjavik (ICAO: BIRK), where it took reporters on board. Then aircraft performed low-level flight (not exceeding FL090) above the southern part of Iceland and low pass in Vestamannaejar airport (ICAO: BIVM).