The volcanic pre-eruption activity had started at 14:20UTC 3.March beneath the surface of the Reykjanes peninsula, the area where the main international Icelandic airport Keflavik (ICAO: BIKF) is situated. The swarm of earthquakes, many of them with a magnitude between 4,5 – 5,5 points, disturbed all habitats of south-western Iceland for a week already since 25.February. Their epicenters are within a 20 km radius of the Keflavik runways.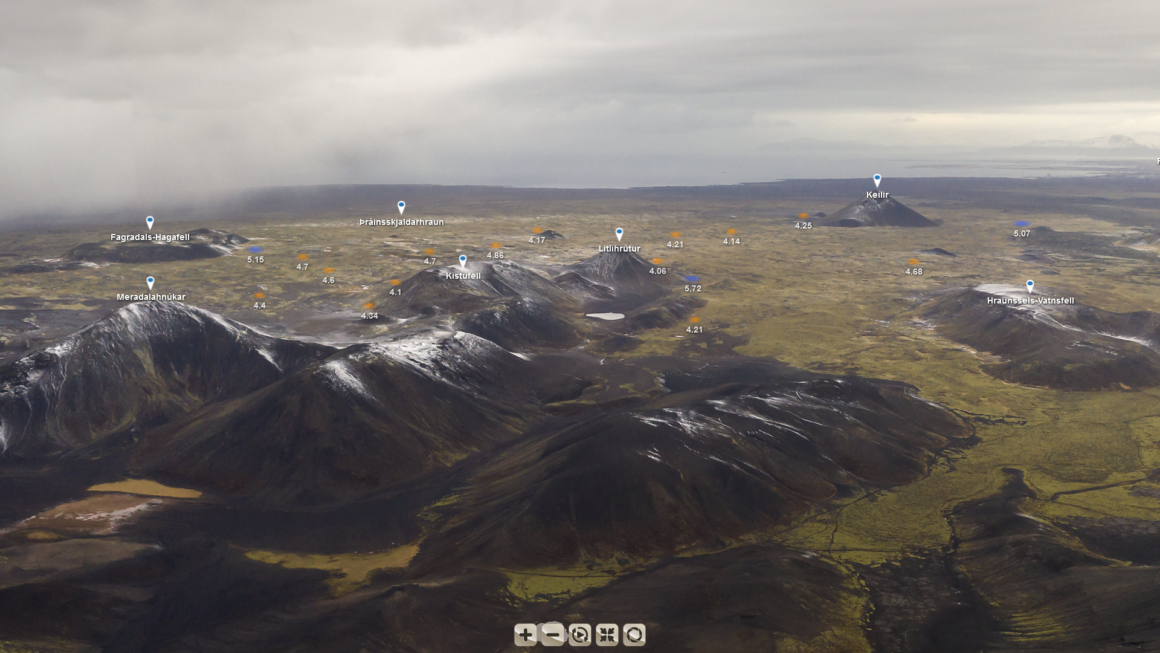 The state operator of airports in Iceland Isavia explained that in case of a volcanic eruption all air traffic will be prohibited within 120 nautical miles (220 km) from the source of lava and ash. However, more precise information will be available as soon as the eruption will start. Icelandic Meteorological Office, has published SIGMET with a forecast of the ash movement. They expect the ash will not climb higher than FL170 and the cloud will move to the south-east with a speed of 20-25 knots. It is expected that the Keflavik airport itself will not be affected, however, lava can block access to the airport by state road 41 from Reykjavik. Isavia emphasizes that Keflavík Airport will remain open until conditions permit.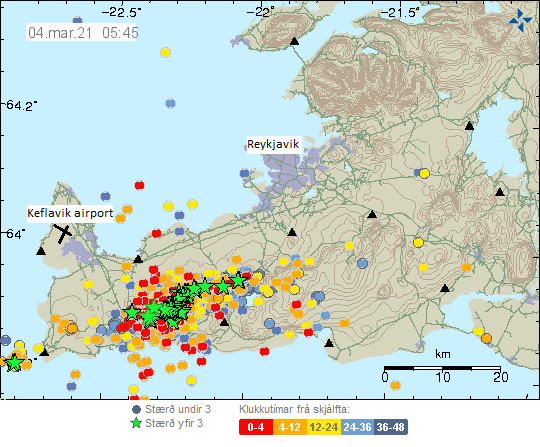 Even though the expected volcanic eruption is considered a minor one, the impact on cross-Atlantic flights can be significant. First, because Keflavik is so close to the source of lava and ash as never before it can easily become unavailable for any diverted cross-Atlantic flights, whenever it would be a medical or technical emergency. Second, the cloud of volcanic ash probably could spread to the south-west, south, or south-east directions, affecting North Atlantic Tracks (NATs), used for most of the flights between Europe and North America.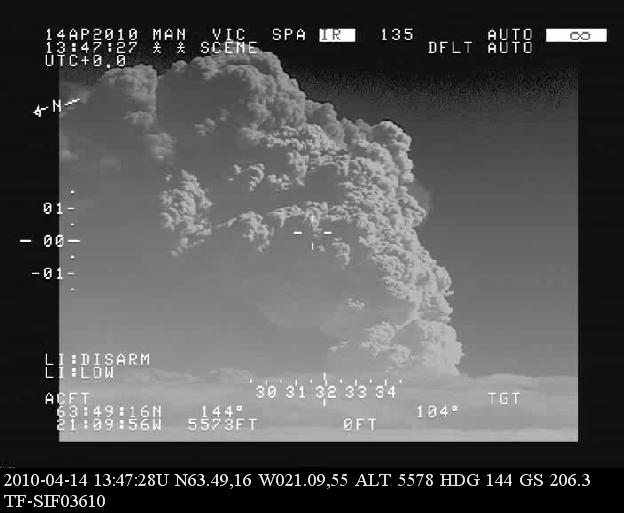 The previous major volcanic eruption had happened in Iceland in 2010 when Eyjafjallajökull grounded all flights across Europe. Its ash cloud from North Atlantic traveled on many thousand kilometers and was noticed even by habitats of the European part of Russia. Back then the head of IATA Giovanni Bisignani criticized these measures, reassuring there is no reason for such drastic steps. After that, the rules for such situations had been changed and now authorities can only recommend avoiding dangerous areas of eruptions, but the final decision is supposed to be made by airlines. There were other minor volcanic eruptions in Iceland in 2014 and 2015, which did not affect international flights.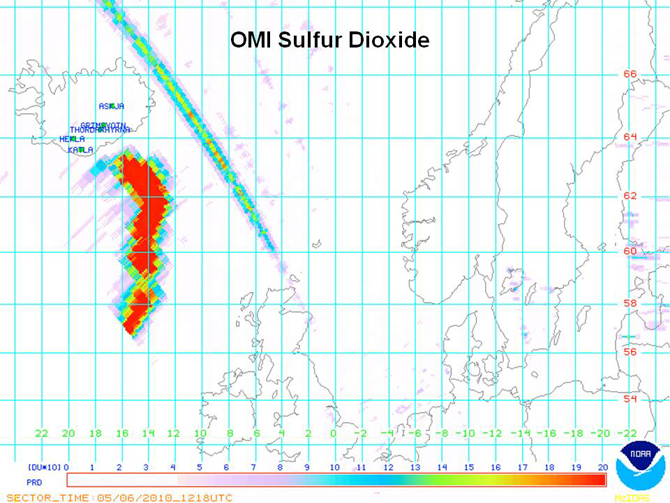 Meanwhile, Icelanders put great attention on the seismic active area. A group of Icelandic photographers hiked on top of the mountain to create a panorama photo with marked places of most significant epicenters for the past week. The panorama can be viewed here. Icelandic newspaper Víkurfréttir established a live broadcast from the area, where anyone can see what is the situation exactly looks like.