Icelandair crew have performed the first-ever landing in Antarctica on Boeing 767. The plane with registration TF-ISN has delivered the scientists of Norwegian Polar Institute (NPI) from the research center Troll, located in the eastern part of Antarctica, to Oslo.

The plane departed from Keflavik to Cape Town as ICE1010 on 24.February 2021 and after refueling on 26.February continued to Antarctica. From there Icelandair Boeing 767 took off to Cape Town the same day as ICE1011 and then departed to Oslo. On 28.February the plane came back to Keflavik. There was 20 crew onboard: six pilots, 13 flight attendants, and one flight engineer.
Sven Lendström from NPI took the pictures of the Icelandair Boeing 767 arrival on the so-called "Blue Ice" runway, which is constructed purely by cutting grooves into the ice to provide the friction for aircraft to land.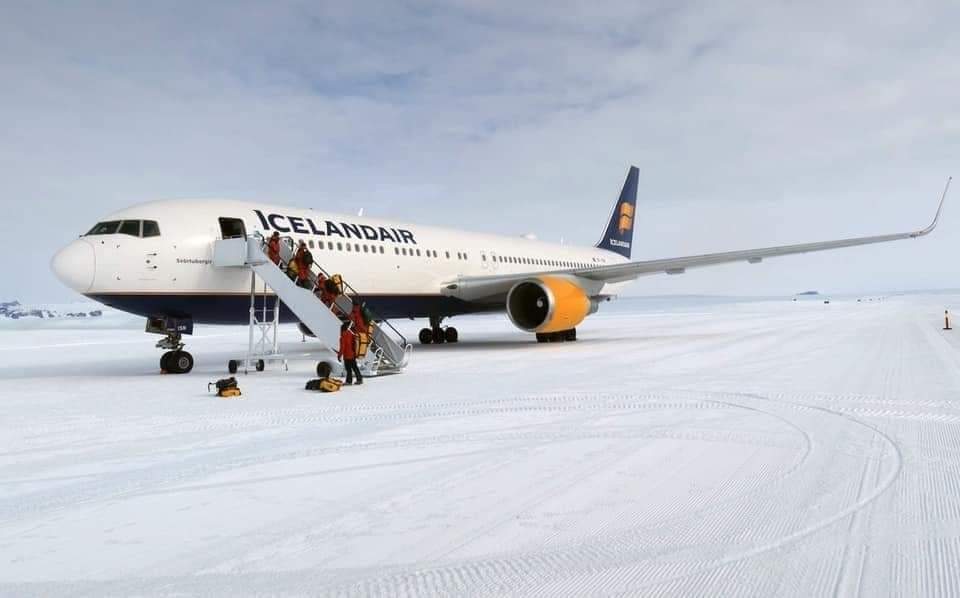 This is the first flight of Icelandair to Antarctica since 2015, when Icelandair's daughter company Loftleiðir Boeing 757-200 landed at the Union Glacier Camp for Adventure Network International (ANI) test purposes.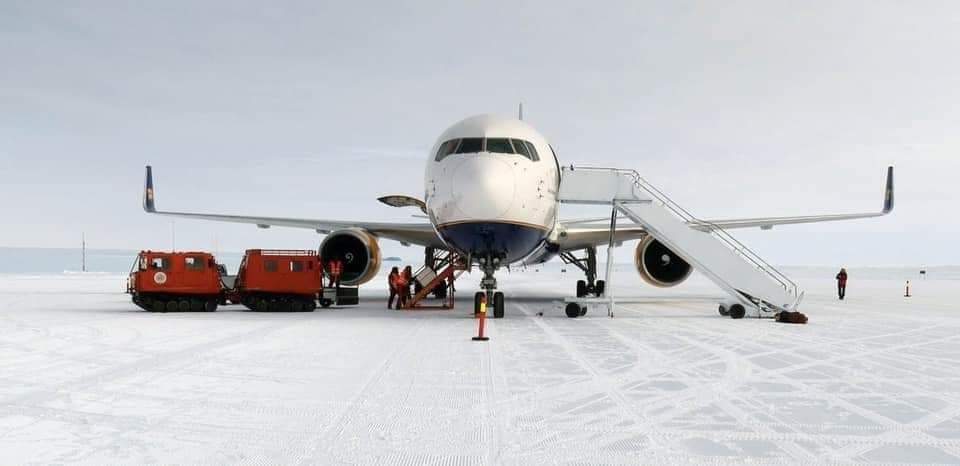 The first-ever landing of Boeing 767 in Antarctica had happened not so long time ago. In November 2019 Titan Airways performed a mini-series of six flights between Cape Town and Novolazarevskaya, a Russian Antarctic research station, on behalf of Antarctic Logistics Centre International.