The ISK 12 billion increase in the state's share capital in Isavia will ensure manpower-intensive construction in the coming months, the CEO of Isavia Sveinbjörn Indriðason told Víkurfréttir. About one thousand jobs will be created at to construction site at Keflavík aerodrome and in Leif Eiríksson's airport's terminal building this summer.
"These plans that we announced at the beginning of the year are becoming a reality. We have been preparing them with auctions, price inquiries, and more. Schedules are being met. We are rather able to spit in more than the other compared to the original plans, so we are very excited for these projects that are starting," said Sveinbjörn Indriðason.
There are six projects in the airport area. The biggest project is the expansion of the terminal building to the east. It is worth up to ISK 10 billion (USD79 million, Euro 65 million, converted by Íslandsbanki). Another project is the expansion of gate 10 and equips it with a jet bridge. Both of these projects will start this summer and preparations for them have been successful. Then there are two new taxiways for runways. "We accelerated the construction after we received funding from the state to use the time while there is still little air traffic. Then we are ticking more boxes when it comes to utilizing the share capital increase, to make the most of it. There are also two unnamed road projects in the approach to the terminal, but they are important nonetheless because with them we are increasing traffic safety in the airport area. It is great to be able to go into all this construction while air traffic is so low," said Sveinbjörn Indriðason.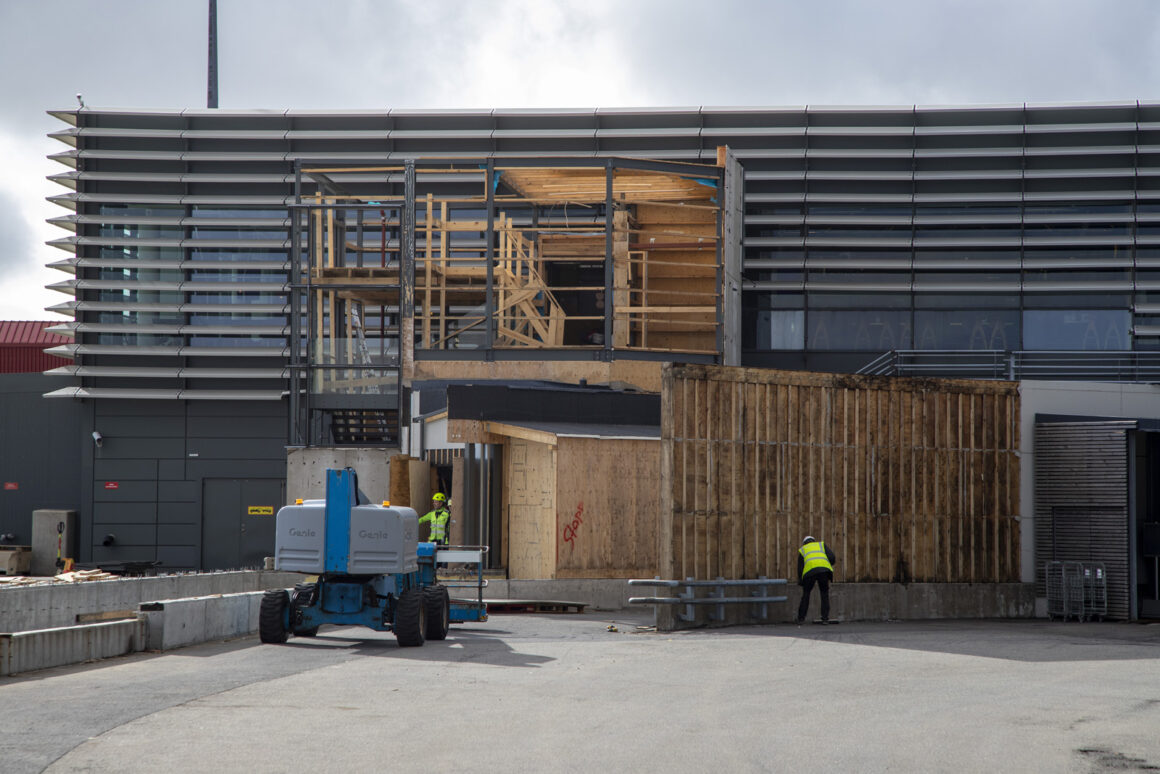 A large project of the connection between the north and south buildings is not included in this construction package except to a small extent related to the projects in the east building, but Sveinbjörn says that it is being prepared on the drawing board and will be started in autumn 2022 or spring 2023 and completed in the years 2024–2025.
"During the high summer season, there will be 700 vacancies directly related to the construction, but also that there will be about 200-300 jobs in the area around the airport so that in total there will be about a thousand jobs that will be directly and indirectly related to the extension projects. The construction will take varying lengths of time, a maximum of two years, so the work on them will be somewhat less over the winter," said Sveinbjörn Indriðason.