The first plane of the most recent Icelandic airline Play has arrived in Iceland from the US. It is Airbus A321neo with registration TF-AEW. This aeroplane was assembled in 2018 and first was flying for Mexican airline Interjet with registration XA-JIL. In August 2020 the plane was re-registered with number N880AE for Dutch lessor AerCap. In May 2021 the plane obtained Icelandic registration. The plane has 192 seats in economy class and powered by two CFMI engines.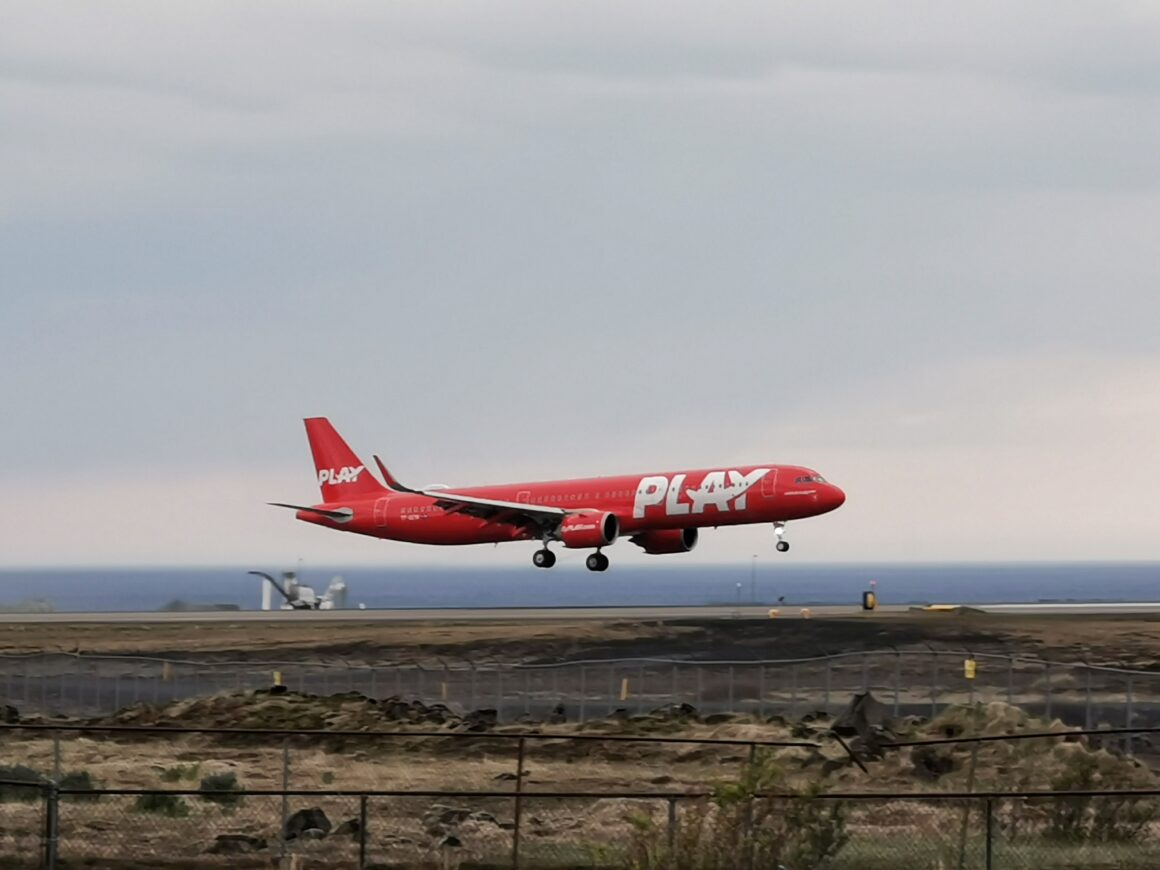 On 13.June the plane had got Play livery and on 15.June has started its journey from the US to Iceland as FPY9001. The ferry route was from Lake Charles Chennault International Airport (ICAO: KCWF) with a short landing in Bangor International Airport (ICAO: KBGR) for refuelling, after this plane continued its journey to Keflavik (ICAO: BIKF).
Before the landing in Keflavik, the plane has got air-to-air photo session over the ocean to the west from Keflavik and circle over Reykjavik downtown. During the photo shoot, according to Flugblogg's sources, A321neo was accompanied by Cessna A185F reg. TF-ELX with photographers on board.
The newest Icelandic low-cost airline Play has obtained Air operator's certificate (AOC) in May 2021. The company was started after the collapse of the previous grand low-cost airline "WOW air" in 2019. It initially included two ex-WOW air executives Arnar Már Magnússon and Sveinn Ingi Steinþórsson, who branded their attempt of resurrection as WAB ("We Are Back").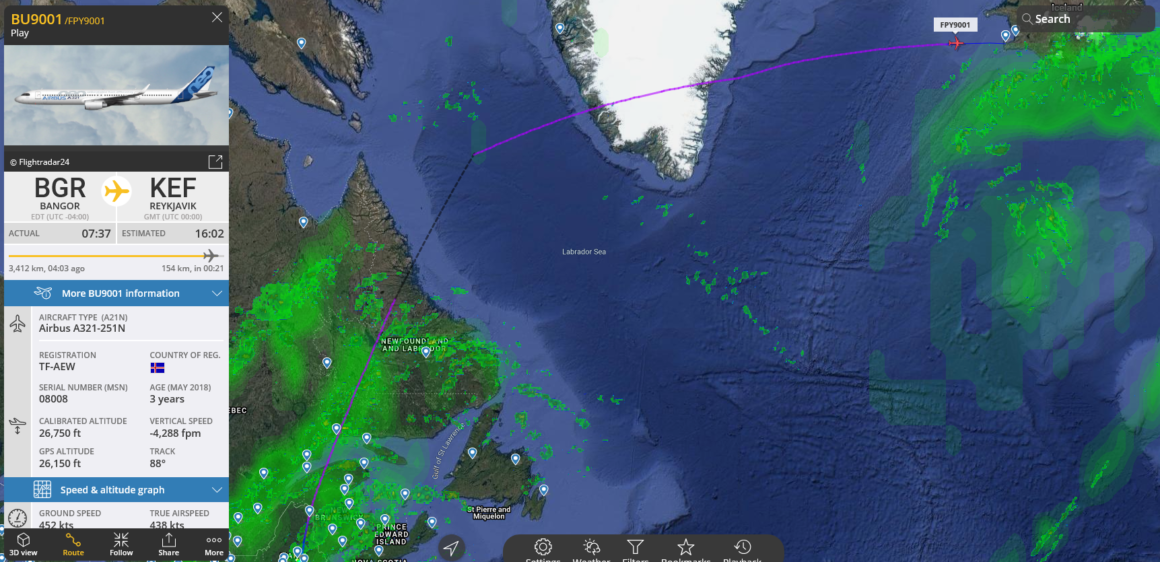 The first fligt of Play airline is scheduled on 24.June and the first destination will be London.