The hurricane Sam, which is the Longest-Lived Storm of the Atlantic Hurricane Season 2021, is heading to North Atlantic. According to the forecast, it is supposed to be near the eastern shore of Iceland in the first half of Thursday, 7.October, the project "Severe Weather Europe" predicts with the reference to the data of the European and American weather centres.
The hurricane Sam was granted Category 2, with sustained winds 96 – 110 mph (42 – 49 meters per second), although looks pretty impressive. According to the weather specialists, it is expected to transition into a powerful extratropical low.
Last weekend the wind inside Sam speeded up to 155 mph (69 meters per second), which is a borderline for a Category 5 hurricane. The air pressure in the middle of it fell down to 929 mbar. They predict Sam will be the strongest hurricane of the year 2021.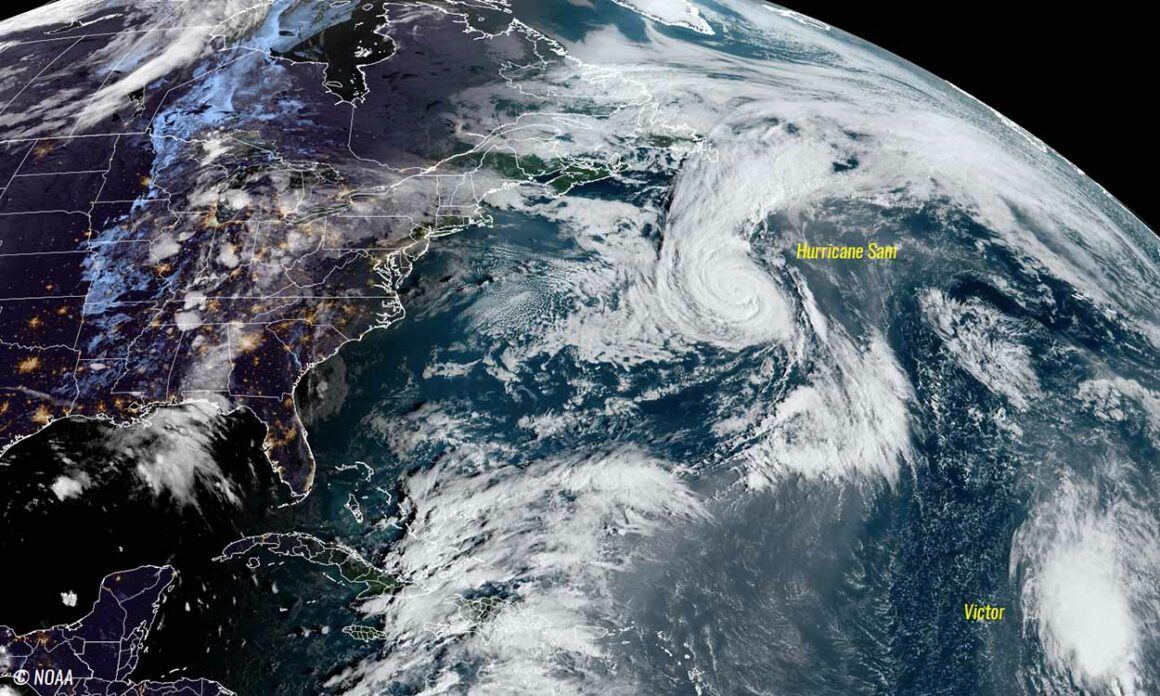 "The system is moving across gradually less favourable oceanic and environmental conditions, but it keeps maintaining a powerful strength until it is forecast to take an extratropical transition to the east of Newfoundland on Tuesday. Sam will then gradually turn father northeast, deeper into the far North Atlantic afterwards", says the hurricane observers.