Niceair is the newest "airline" in Iceland. This project is a joint effort of businesses in the north of Iceland to deliver tourists from Europe directly to Akureyri (ICAO: BIAR), avoiding connection in Keflavik airport (ICAO: BIKF). While it was advertised as a traditional airline, in reality, it is something different.
Niceair was announced on 17.February by Thorvaldur Ludvik Sigurjonsson, who became the CEO of the new company. Thorvaldur is known in Iceland as an aviator and CEO of Akureyri-based airline Circle Air, which mostly provides sightseeing flights. He told Flugbloogg that "Circle Air is very well alive and kicking, having had a record year last year and a promising booking position for the summer", but he stepped aside from being the general manager there and focused on Niceair.
The name "Niceair" is the reference to the popular jocular variation of the country's name "Iceland – Niceland". It will connect Akureyri on Thursdays and Sundays with Copenhagen (ICAO: EKCH), on Fridays and Mondays with Stanstead in London (ICAO: EGSS) and on Wednesdays with Tenerife South airport (ICAO: GCTS). According to Sigurjonsson, flights will start on 2.June 2022. In the middle of March Niceair has opened online booking where tickets prices to London start from ISK 17,500 (~ 135 USD, ~122 EUR, rates by CB Iceland on 21.03.22), to Copenhagen from ISK 18,990 (~ 146 USD, ~133 EUR, rates by CB Iceland on 21.03.22) and to Tenerife from ISK 39,500 (~ 304 USD, ~276 EUR, rates by CB Iceland on 21.03.22).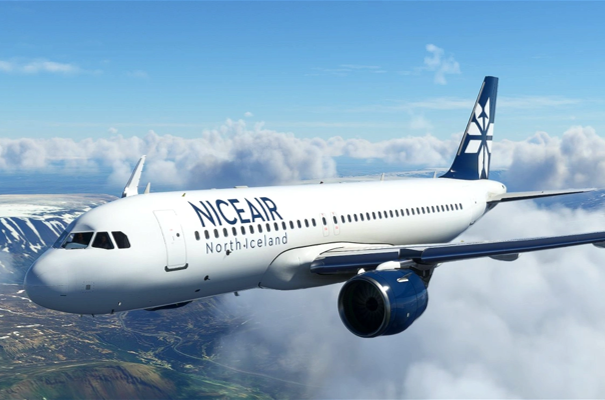 Despite opened booking, Niceair still is not registered as an airline in Iceland. In the list of Air Operator Certificates (AOCs) of the Icelandic Ministry of Transport ICETRA, the last one with the number IS-043 is issued for low-cost airline Play. Thorvaldur Sigurjonsson explained to Flugblogg, Niceair is going to operate under the AOC of another airline. "This is a bold experiment which revolves around opening up another gateway to Iceland. As such, we will be operating under the AOC of HiFly, an established and respected European ACMI operator, who has long experience operating for the likes of Icelandair and Air Greenland. Our crews will be a mix of local and foreign crews. Our own AOC could be a possibility in the future, but for less than three planes it doesn´t make commercial sense," Sigurjonsson said.
Therefore the best way to describe the Niceair case is the term "private label", the phenomenon when products that are manufactured by one company are sold under another company's brand. Private-label goods are available in a wide range of industries from food to cosmetics. This time it is a transportation service, where Portugal operator HiFly will provide plane, crews, flight codes and will perform all operations, while tickets will be sold under the Niceair brand. The project is supported by a consortium of 19 Icelandic companies. "KEA, Höldur, Kaldbakur, Norlandair, Armar, Ferðaskrifstofa Akureyrar, Norðurböð, the brewery Kaldi, kælismiðjan Frost and Finnur ehf. are among them, including Iceland´s largest Samherji, and the largest car rental Höldur (Europcar)", said Thorvaldur Sigurjonsson.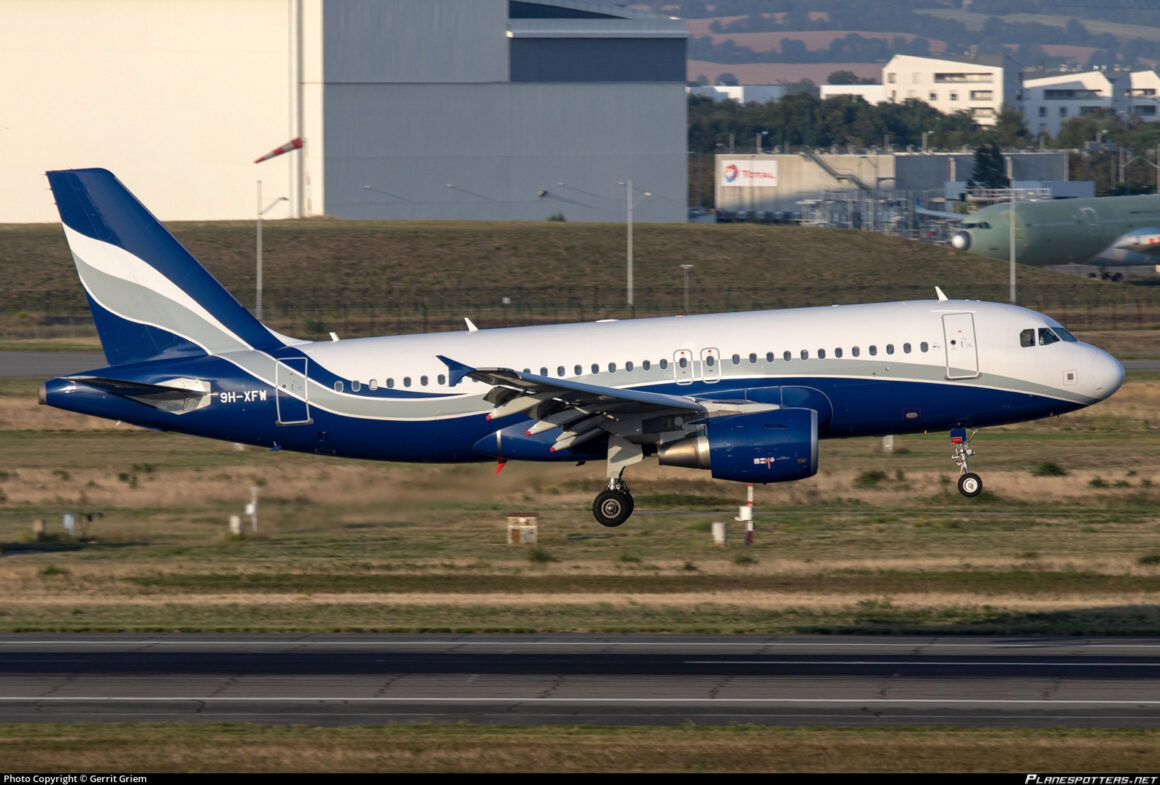 The initial plane for Niceair will be Airbus A319 with registration 9H-XFW (previous registrations PS-SIL, D-ABGO, OE-LND, OE-LOD), operated by HiFly. The aircraft performed its maiden flight in 2008 and since then flew in several airlines, including Air Berlin, Niki, Bangkok Airways, Eurowings, Azores Airlines and others. It is expected that the plane will be painted in Niceair livery before delivery in May. Answering the question about fleet expansion Sigurjonsson said "We do not have any expansion plans as such but will be in a position to expand when needed. The benefit of having a reputable partner like HiFly is that it gives us the flexibility to add to the fleet at fairly short notice as demand grows."
Akureyri airport expects that Niceair will contribute to international traffic. Akureyri Airport Director and Director for the Northern district at Isavia Regional Airports Hjördís Þórhallsdóttir told Flugblogg, they forecast a big increase in international pax numbers in June and forward as they will have the Transavia flights weekly during the summer and Niceair will be departing five times per week from Akureyri. "Transavia will start their series of charter flights again this summer, for example from Rotterdam to Akureyri once a week. The flights start on the 6th of June and will be through August. Niceair will start their scheduled flights on the 2nd of June", said Hjördís Þórhallsdóttir. This is in addition to regular Icelandair domestic flights to Reykjavik (ICAO: BIRK), Norlandair flights from Akureyri to Vopnafjörður (ICAO: BIVO), Grímsey (ICAO: BIGR) and Þórshöfn (ICAO: BITN) and international connection with Greenland.

"In 2021 there were four charter flights from Akureyri to Tenerife and one to Edinburgh that year. We estimate that most of the passengers were domestic passengers going abroad on a holiday. In 2020, in total, we estimate that 70% of the pax on the international flights were tourists arriving at Akureyri airport and 30% domestic people going abroad on holiday. In 2019 we had both Super Break (Titan airways) from the UK and Transavia from the Netherlands. In total, we had 16.050 pax on the international flights. We estimated that 50% of those pax were tourists arriving in Akureyri," Hjördís Þórhallsdótti told Flugblogg.
According to Thorvaldur Sigurjonsson, so far Niceair has a bright future. "I might add that ticket sales have really taken off and there seems to be a lot of interest and pent-up travel demand", he said.