Only eight people can currently be pilot-in-command on the monstrous 6-engine plane Antonov-225. One of them is Dmytro Antonov, who flew the biggest plane in the world for the last 20 years. He agreed to tell Flugblogg about his experience of flying to Iceland and share the ideas of how destroyed in February 2022 "Mriya" can be resurrected again.
Dmytro Antonov, 59 years old, started his flight career at the end of the Soviet Union. He graduated from Balashov Higher Military Aviation School for Pilots in 1984 and then was flying in the military for almost 10 years. In 1993 he joined Antonov Airlines, where a variety of Antonov jets were available to fly on. For the first two years he was flying on smaller freighters An-74, but on 9.February 1995 he was piloting the huge An-124 "Ruslan" for the first time. Then in 2002, Dmytro Antonov started his career on the biggest plane in the world.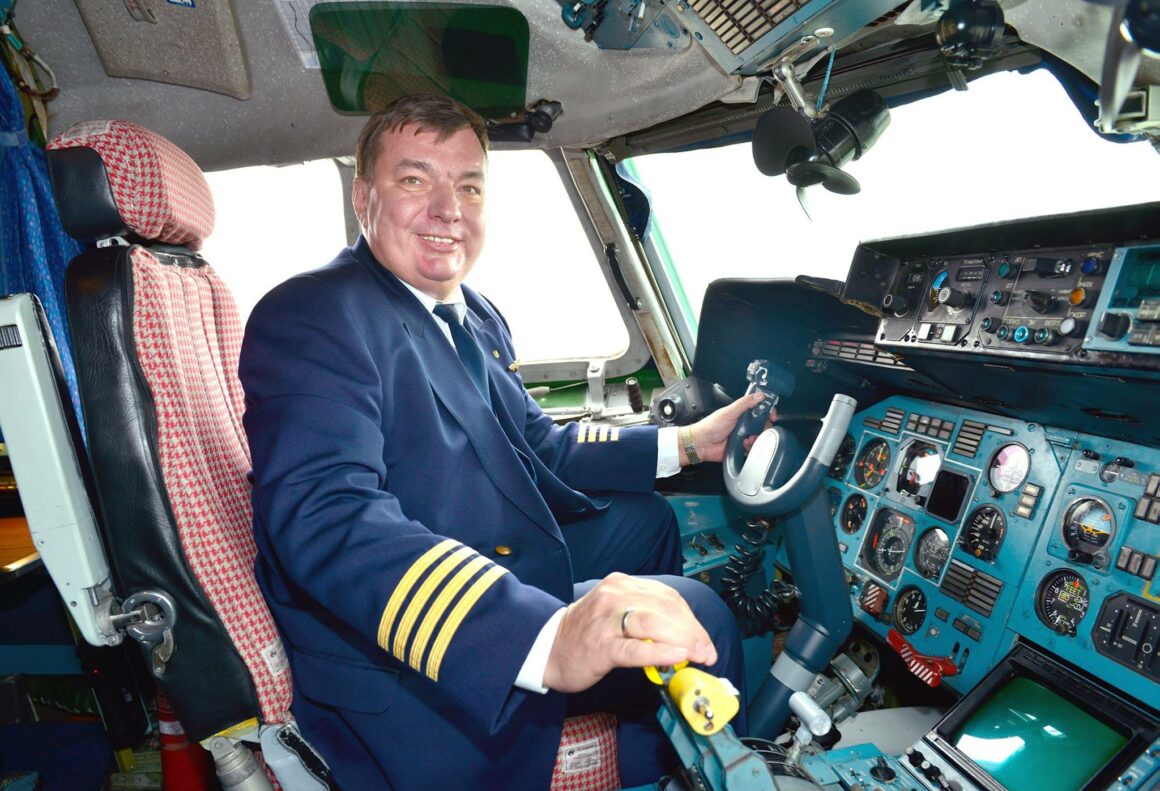 The project of Antonov-225 "Mriya" (Ukrainian "dream") started when the Soviet Union was developing the spaceship "Buran" (Russian "snowstorm). The plane was supposed to fly with 250 tonnes of cargo at high altitudes, where the spaceship would start in space. Three Soviet countries participated in the creation of this plane – Russia, Ukraine and Uzbekistan. The first test flight of the aircraft was performed in 1988, and the next year "Mriya" delivered "Buran" to the airshow in Paris. After the USSR collapsed in 1991 the plane was not used much and was stored at Antonov aerodrome (ICAO: UKKM). In 1994 became not airworthy. The engines and other equipment from An-225 were taken out for the maintenance of An-124. In the late 1990s, the necessity for the plane appeared and it was recovered by Ukraine. Officially it became airworthy again in 2001 and since then was transporting big-sized monoloads all around the world. The plane was destroyed by shelling on 25.February 2022 on the aerodrome near Kyiv during the Russian military invasion of Ukraine.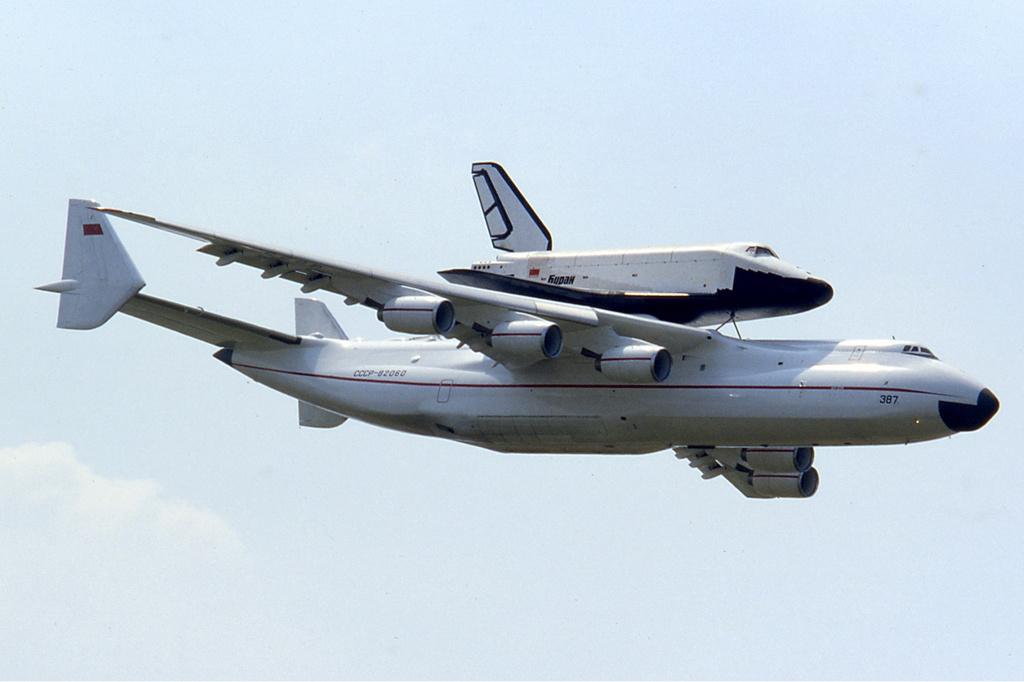 Dmytro, how and why did you become the captain of Antonov-225 "Mriya"?
Why? It was essential for me. At first, I wanted to become a pilot, so I did. When I joined Antonov Airlines I continued to learn more and master my pilot skills. I went through all available planes in the airline: An-24, An-26, An-12, An-22, An-72, and An-74 until reached An-124. Then "Mriya" is a top of a mountain for a pilot, from my perspective. It is the biggest plane in the world and demands the highest skills to fly on it.
How many pilots in the world can say they have reached the same top-level?
In our best years, Antonov Airlines had 140 people in the flight squadron. About 30% of them are test pilots, so are allowed to fly on any type of aircraft. We are not separated, the crew from all aircraft are in the same team. Then, half of us are pilots and others are navigators, and flight engineers and we even have a few radio operators. For "Mriya" we have eight captains and six first officers. It is more than enough for the only plane, but if necessary more can be trained easily and fast from the An-124 crew.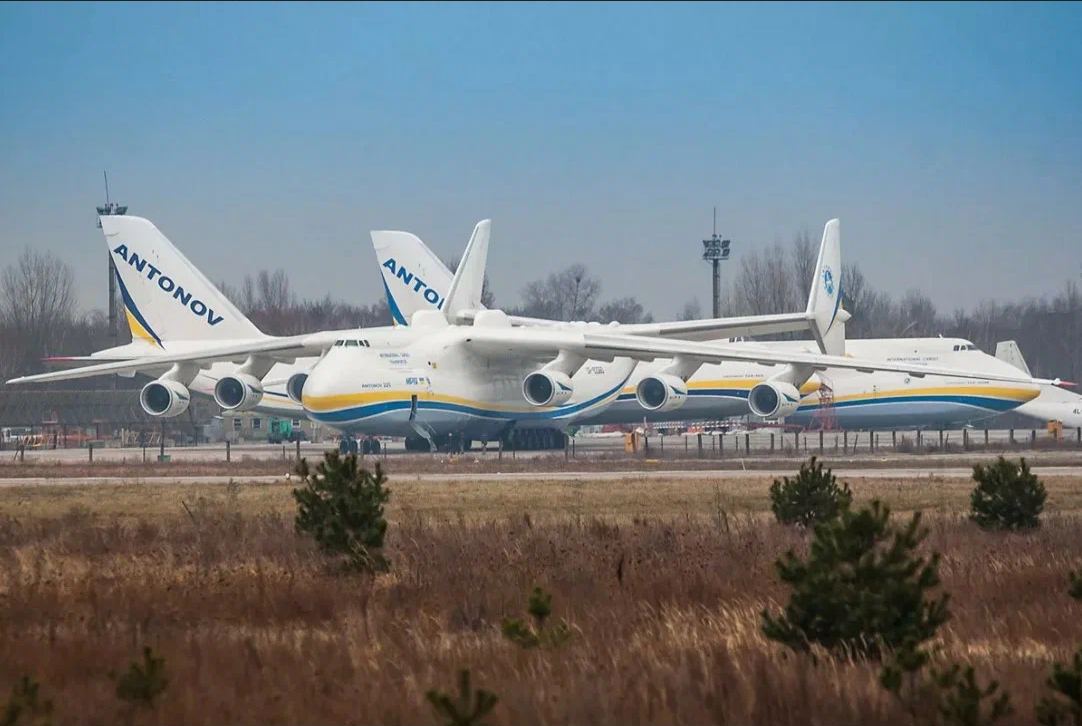 And what is the feeling of piloting such an enormously big plane like "Mriya"?
To be honest, not much difference from An-124, which is huge already. If you close your eyes on the ground and then open them in the air for the first seconds would be difficult to say which one of these two you are flying right now. The only difference in the cockpit is more gauges for more engines. Of course, "Mriya" is longer than "Ruslan", which means there are more limitations. For example, we should not exceed 5 degrees bank angle near the ground, because the wing span is so big that there is a risk to touch the surface with 7 degrees bank angle already. But most of the limitations are related to ground movement. Due to its size, An-225 is difficult to taxi between obstacles on an apron. We are escorted by a Follow me car and marshallers in any airport, but they do not guarantee safety, unfortunately. There was one time when the marshaller was waving "continue to taxi" while our An-124 was running directly into a lamppost with its wing.
Of course, we do care about all our planes, but there is extra care for "Mriya" because it is a such unique plane. To ensure safety on the ground we use different means. Not every airport can receive An-225, so we need to be sure there are safe distances for ground manoeuvring. Satellite images from Google Earth help a lot, where we can measure distances between objects on aprons. Sometimes it is not enough. There were several times when I had to fly to our future destination airport as a passenger to check everything in place. As it was in the Philippines after the hurricane passed through the area, and we were going to deliver a generator to Cebu airport (ICAO: RPVM) from Zagreb (ICAO: LDZA). So we finally did it with several stops.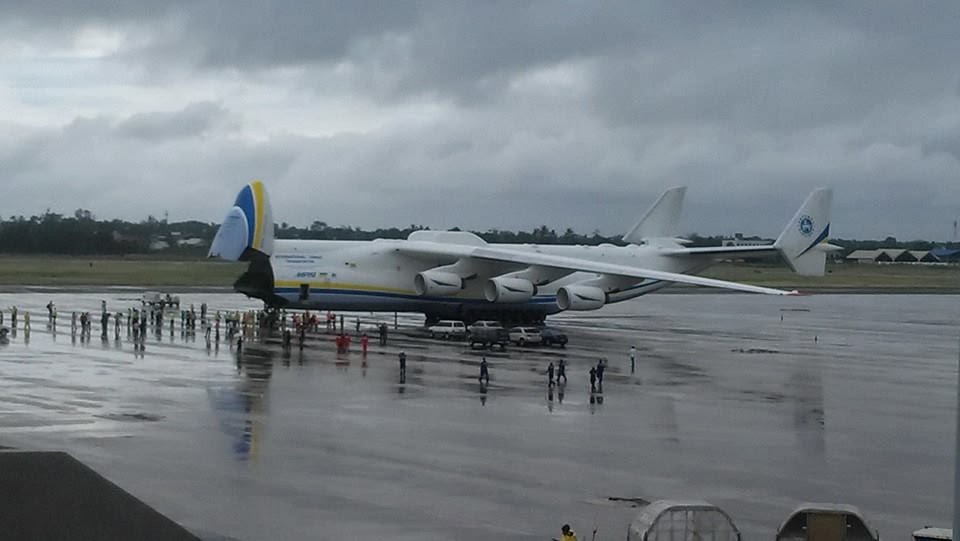 You fly on these planes all over the world and even to the most remote airports. What about Iceland?
Yes, we stop in Iceland from time to time to refuel on our way between continents. The most recent flight to Iceland for me was this summer on An-124. Keflavik (ICAO: BIKF) is always a special airport for us because of the unpredictable weather. As we usually say among our pilots: "What is the weather in Keflavik? Variable". It can be so at one moment there is good visibility and within minutes everything is covered by clouds so badly it can go below our weather minimums. When we arrived this summer turned out it is very difficult to find a free room in a hotel, because everything is booked by tourists. Usually, our stops in Iceland are very short, so we sleep in Keflavik. But this time there were no free rooms, so we went to Reykjavik. On the way to the capital, I saw a bit of Icelandic nature. It is beautiful and unique in its own kind. I wish we would have more time in Iceland because I still did not see much. I only heard about its famous geysers and hot lagoons. Hopefully one day.
What about "Mriya" in Keflavik?
"Mriya" visited Keflavik several times. I just checked especially before the interview. So, it did not fly before the year 2000. Then the first visit was in 2005, the second in 2006. There was one visit in 2010 and two flights in 2014. The last one was in 2016. I flew at least three times on "Mriya" in Keflavik, including this last time. I remember it was on 12.November, we landed around 19:00UTC. After a fast refuel, we departed again. It was dark already, I don't think anyone saw us there.
Actually, you were spotted pretty well. Several aviation enthusiasts were allowed to enter the Keflavik apron that evening, so they filmed this arrival of "Mriya" and inside the plane during its stop. Ingþór Ingólfssson then published the video, called "Operation "Mriya".
But back to nowadays. "Mriya" was destroyed on 25.February 2022 during the invasion of the Russian army in Ukraine. The plane was parked inside the hangar at Antonov-Gostomel aerodrome and was in the middle of a maintenance process without one engine being taken out for checks. The airport was captured by Russian paratroopers and later liberated by the Ukrainian army. During the battle one of the artillery rounds came into the hangar where "Mriya" was. The destruction of this plane was a shock for the aviation community worldwide. What were your first thoughts after emotions subsided?
That "Mriya" should be rebuilt. It was a symbol of aviation. Since it was recovered in the 2000s by Ukrainians, I believe it is a symbol of Ukrainian aviation. However, it was the mascot of world aviation as the biggest flying plane. I think the whole world must unite in an effort to rebuild this plane. We have stored the fuselage for the second "Mriya" in Ukraine, but as you know, in the modern world it is very seldom when only one country creates a new aircraft. Even such huge corporation as Boeing uses assistance from all over the world. Airbus planes are the united effort of the whole European union. After the war will be over, Ukraine will need the help of all major aircraft manufacturers: Airbus, Boeing, Embraer, etc. Everyone will find what to do for the future plane. I know some said that economically it is not wise to build such a huge plane, but I do believe "Mriya" is the symbol for the all flying people on the planet and therefore it is justified.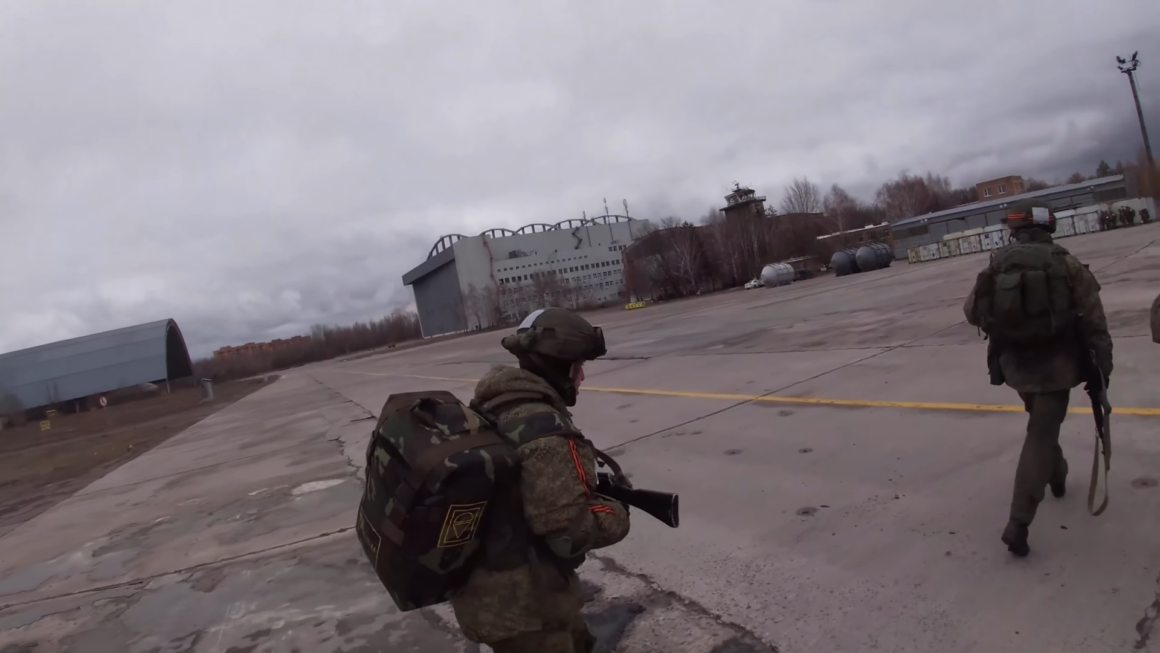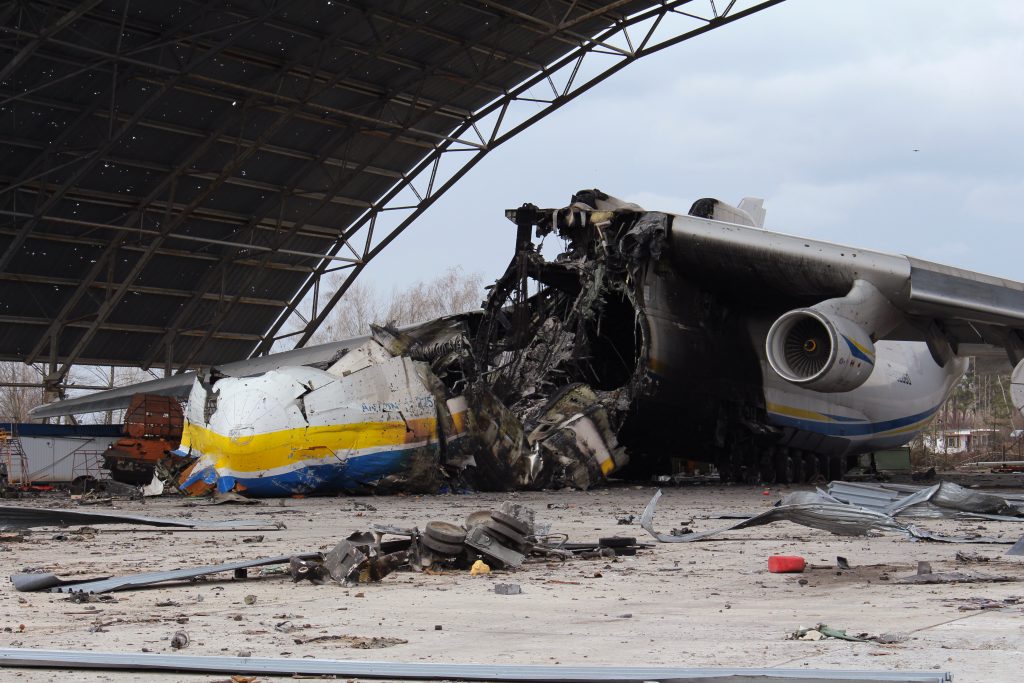 Are there any negotiations regarding the future rebuild of "Mriya" that have been started already? Several years ago there was news that China is interested in the purchase of all documentation for "Mriya" to build its own.
No, this news about Chinese participation was a mix of rumours and misunderstandings. Nothing happened there. Currently, our airline and Antonov manufacturer are mostly busy assisting our armed forces to win over the enemy on our territory. Regarding the rebuild of "Mriya", there are mostly talks, but nothing moving fast in this direction. Just as I said, we have different priorities for now. We need to finish the war first, then we can discuss other things. I am in Kyiv these days, doing my annual checks on a simulator. Here in Kyiv, we have air raid alerts every other day and it seriously disrupts normal life processes because everyone has to stop doing what they did and run to a shelter. So, again, the most necessary thing now is to finish the war and for this, we need to assist our troops as much as we can. For that, I started fundraising for drones for our men on the frontlines. Please, share the video about it.
Regarding "Mriya" we decided to start to collect funds for the future project. Of course, at first, we need someone to estimate the precise cost of the future "Mriya", so it will be clear how much money is needed for that. In preparation for that, we want to open a foundation where money from different support projects will come in favour of the future plane. One such project is the crowdfunding of mechanical toys. This company signed an agreement with our enterprise and part of their profits will go directly to the foundations for "Mriya". They are going to start delivering in November this year and I think the foundation will be opened before the end of the year.
I know it is a long and difficult road to rebuild such a huge plane. As it was when the whole Soviet Union was participating in its creation, now it is supposed to be the whole world. This plane is the symbol of world aviation, and I strongly believe we will manage to rebuild our dream.