Habitats of Waremme near Liege, Belgium reported about the part of an engine, falling from the sky to the yard of their house. As it was clarified later, the part belongs to Boeing 747-412F with registration TF-AMC, departing from Liege (ICAO: EBLG) as Magma Aviation flight ABD320, operated by Air Atlanta Icelandic. According to Flightradar24 data, the plane was climbing over Waremme between 5 000 and 7 000 feet when the accident occurred.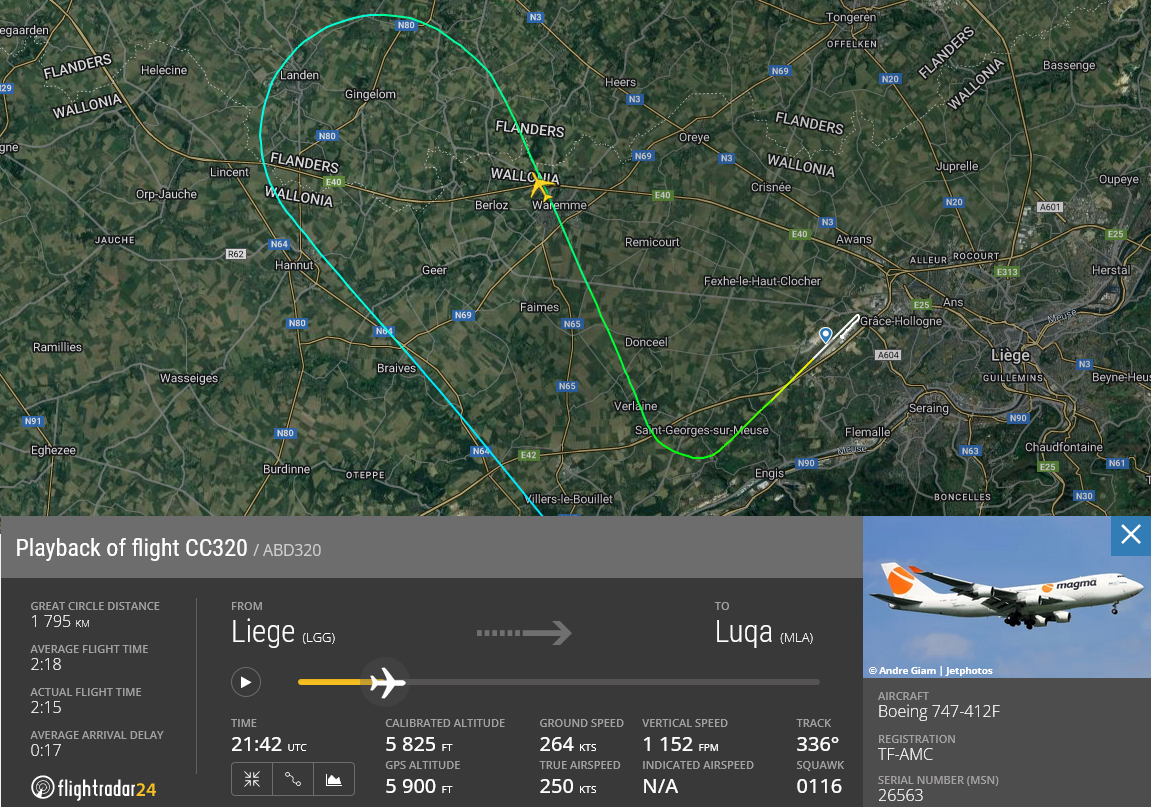 Habitats of the house told local journalists at first they thought there is a thunderstorm outside. But when they walked outside they have seen part of a GE CF6 engine exhaust nozzle lying on the ground nearby their garage. Fortunately, nobody was harmed by it, even though the roof of the garage got substantial damage. "More fear than harm tonight", as the witness of the event noticed on Facebook.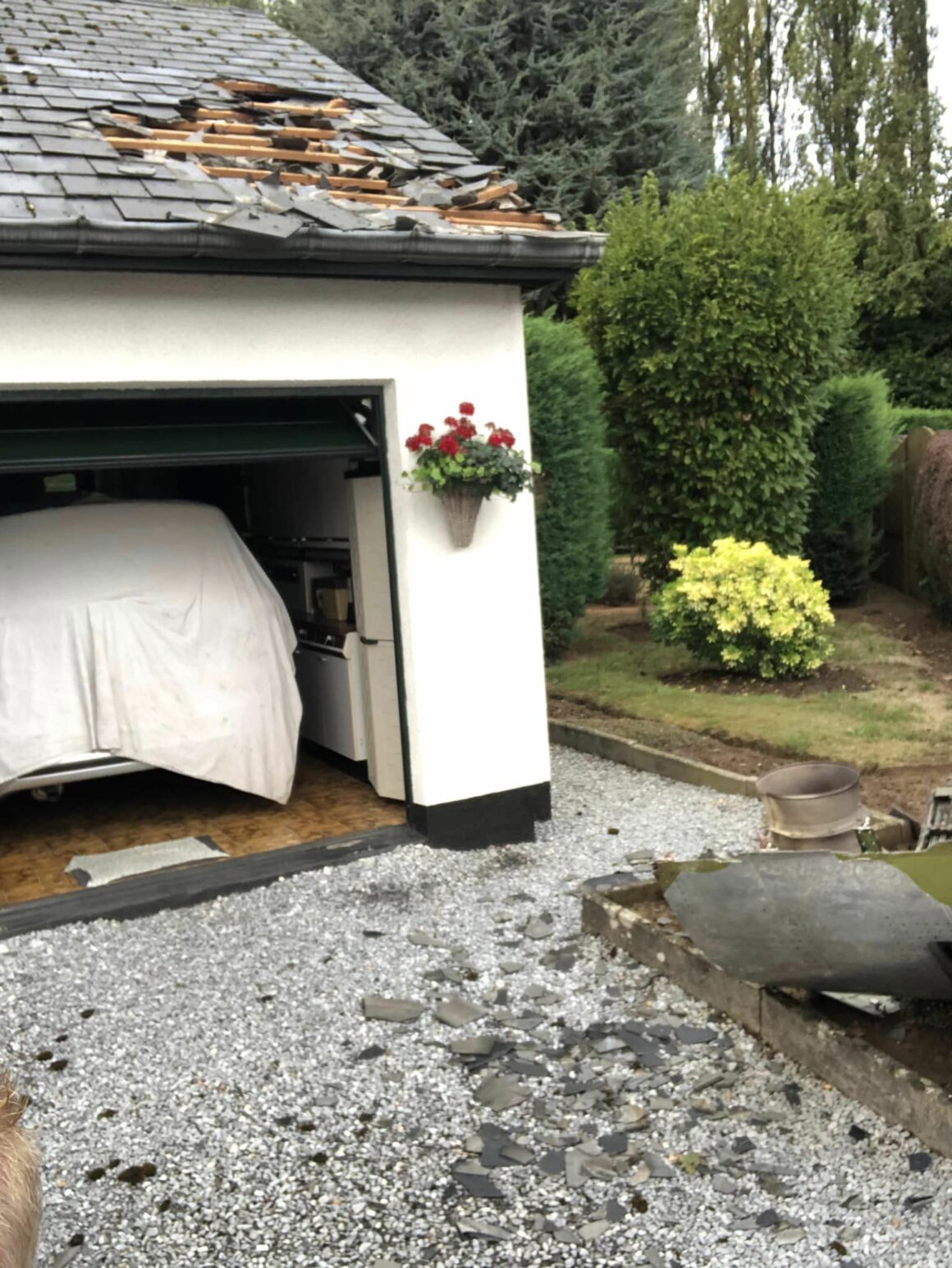 The plane continued its flight as scheduled and proceeded to Luqa Malta International Airport (ICAO: LMML) and landed there after 2 hours and 15 minutes.