Two Icelandair planes were in danger situation at Keflavik aerodrome (ICAO: BIKF) when one of them almost landed on top of another. The incident happened on 31.August 2022 in the period between 15:50 and 15:55UTC. Icelandic Air Traffic Control provider Isavia and the national Transport Accident Investigation Board (RNSA) are investigating the incident.
It was usual at that time rush-hour in Keflavik airport when planes were arriving and departing at short intervals. The weather was not perfect but nothing extreme. According to METAR data, on 31.August between 15:00 and 16:00UTC the visibility was changing between 4000 and 2000 meters, accompanied by drizzle, brume and light rain. The ceiling was changing from overcast at 400 feet to a few clouds at 300 feet. The wind was changing from 28 knots to 18 knots, with a short period reported as 16 knots with gusts of 34 knots.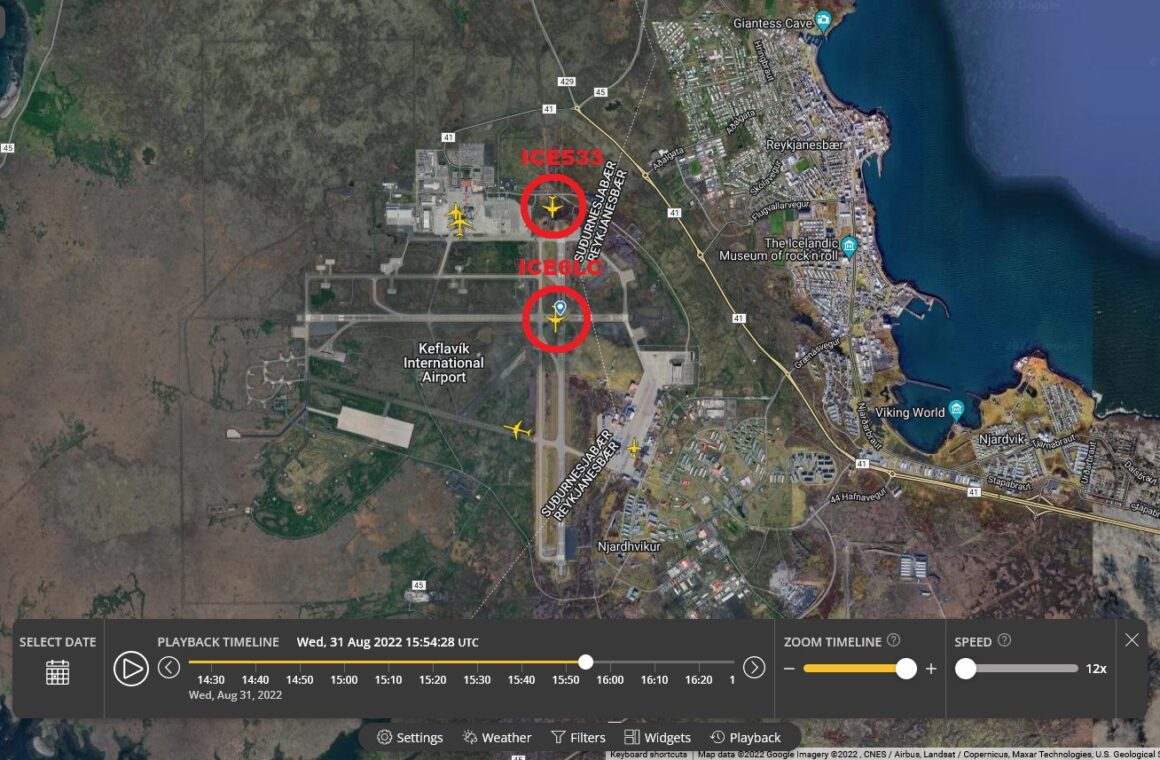 According to Flightradar24 data, planes were using RWY19 in sequence, alternating arriving and departing aircraft. Several minutes before the incident Airbus A321neo of WizzAir departed for Naples, and soon after Icelandair Boeing 757-300 had arrived from Paris. The next one in the sequence seems to be Boeing 757-200 with registration TF-FIA, performing Icelandair flight ICE6CL to Milan (ICAO: LIMC). However, when the plane lined up on the runway another aircraft flew just above it. It was Boeing 737 MAX 8 with registration TF-ICB, performing Icelandair flight ICE533 from Munich (ICAO: EDDM).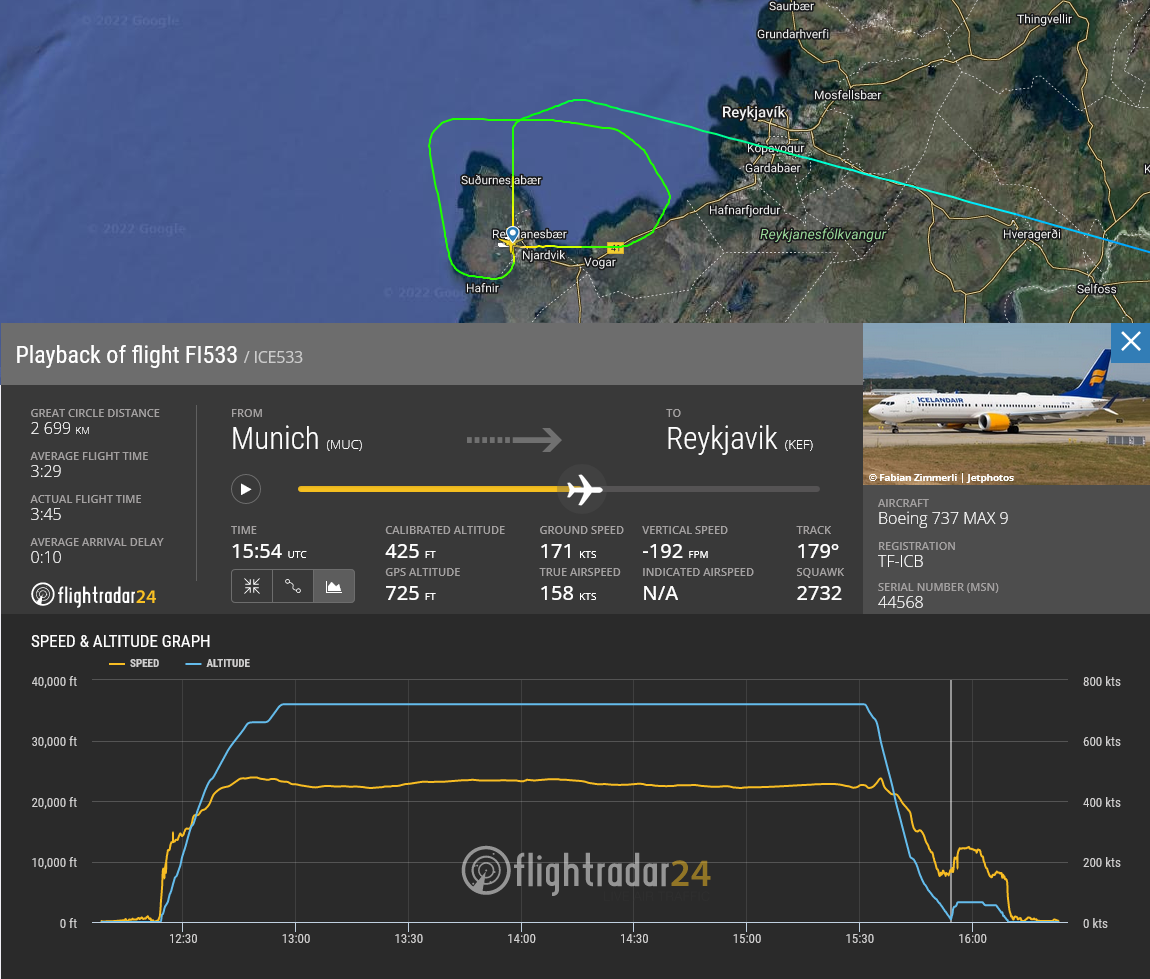 According to Flightradar24 data, the arriving plane descend down to 425 feet before the pilots initiated the go-around procedure. The altitudes on the transponder are always aligned to QNH 1013 hectopascal. The QNH for that period in Keflavik was 1004 hectopascal, therefore the difference in the indication was 272 feet. Considering that in Icelandic AIP the elevation of the threshold of RWY19 is 161 feet, the plane was only 49 feet or 12 meters over the ground before starting to climb again. After climbing to 3250 feet, ICE533 flew a clockwise circle around Keflavik and landed on RWY28. ICE6CL departed for Milan as scheduled.
Isavia information officer Guðjón Helgason confirmed the information about the incident to Flugblogg, however, did not disclose the details and reasons for it. According to him, Isavia is performing an internal investigation and the information cannot be disclosed for now. "The matter has been referred to the Safety Investigation Authority and for investigation internally at Isavia according to our procedures", said Guðjón Helgason.
UPD(05.09.22): RNSA Investigator In Charge Ragnar Gudmundsson confirmed to Flugblogg, that they have opened up an investigation of the incident. "At the moment the investigation is in its preliminary investigation phase. The investigation is being conducted per ICAO Annex 13, EC 996/2010 and Icelandic law 18/2013 and release of information regarding the investigation will be based on those protocols in the form of an investigation report", said Ragnar Gudmundsson.