UPD (17:30Z): Lufthansa Boeing 747-8i has departed from Keflavik to Frankfurt at 16:30Z.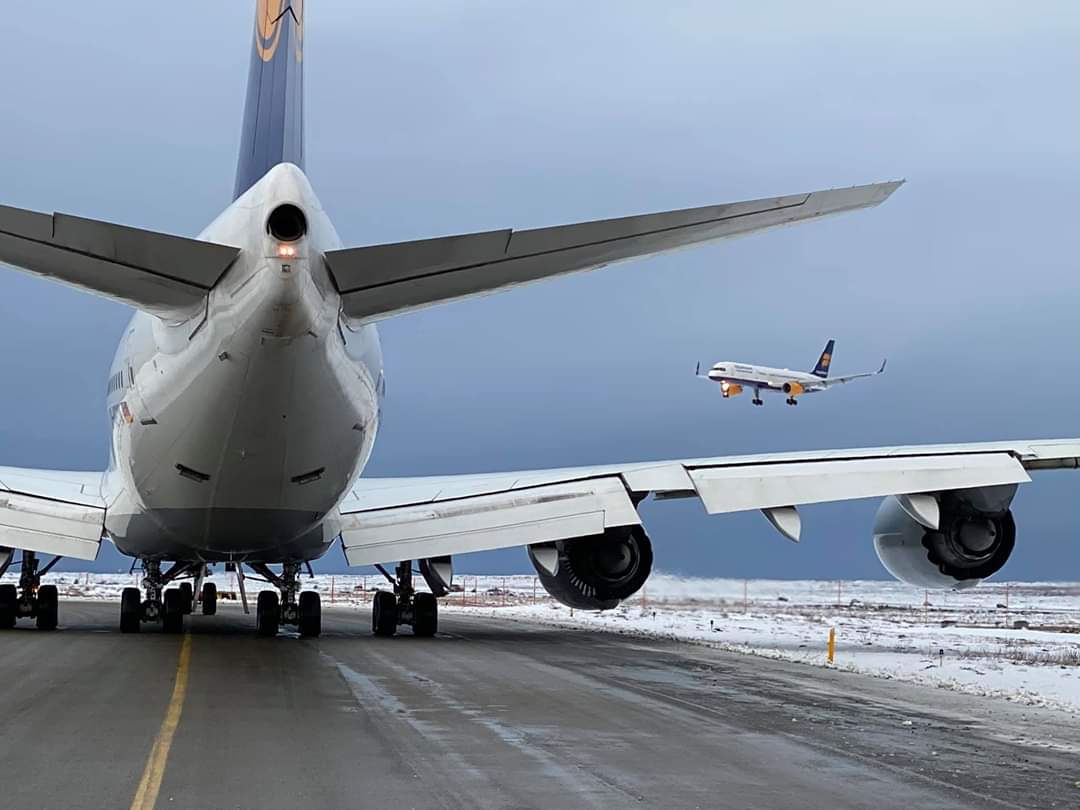 UPD (12:30Z): After 5 hours since arriving, the plane is still in Keflavik due to crew rest requirement. According to unofficial information, the arrival of Lufthansa mechanics from Germany is expected. The departure of the aircraft is estimated after 15:00Z.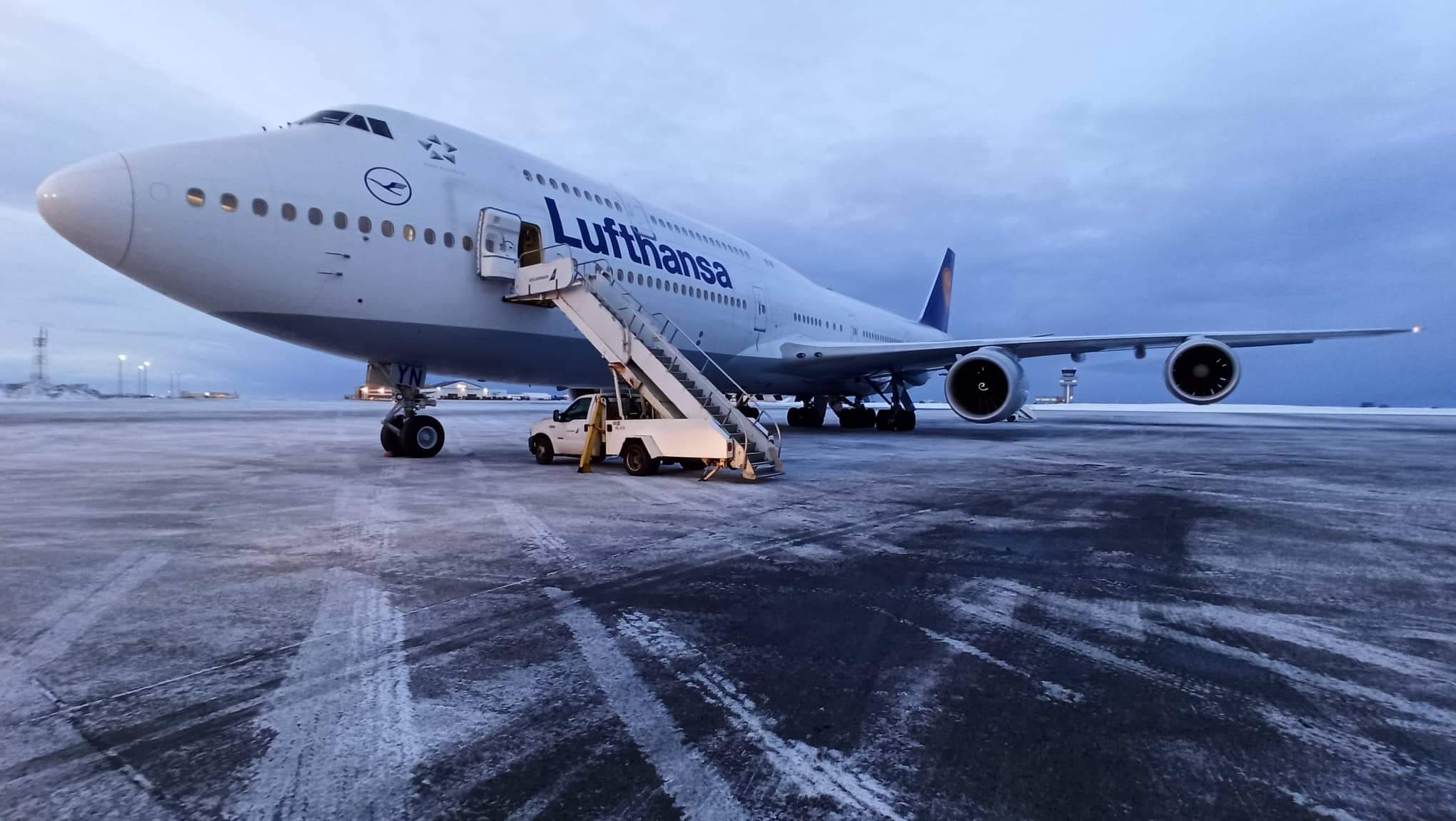 Boeing 747-8i with registration D-ABYN, performing Lufthansa flight DLH441 from Houston (KIAH) to Frankfurt (EDDF), has diverted to Keflavik (BIKF). According to Flugblogg's sources, the reason for diversion was a medical emergency. One of the passengers had heart attack.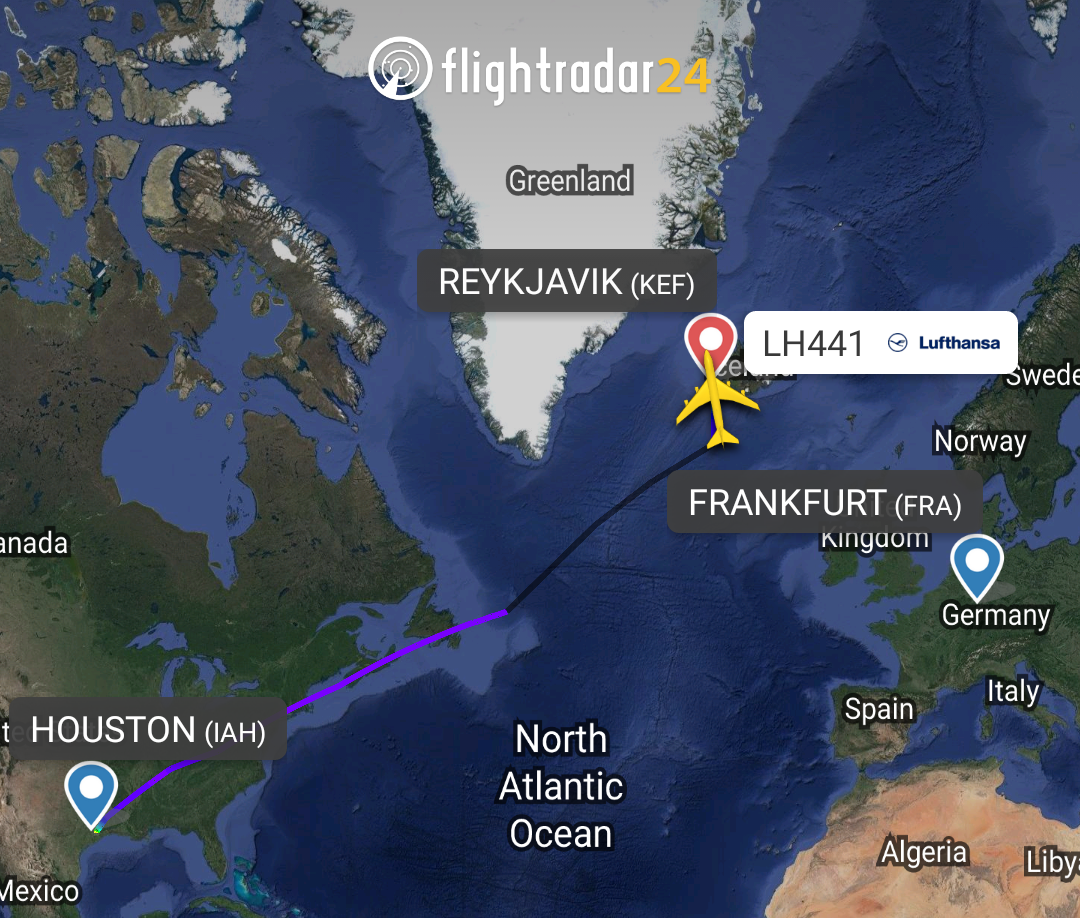 In addition, during an inspection on the ground, some issues with wheels brakes were revealed.
3 hours after arrival to Keflavik the plane is still on ground.