The first substitute of grounded Icelandair Boeing 737 MAX 8 and the first in the airline's history Boeing 737-800NG recently has obtained Icelandic registration, Flugblogg's source reported. The aircraft should fly its inaugural flight for Icelandair on the morning of 20.March as ICE342 to Helsinki, but the flight was cancelled.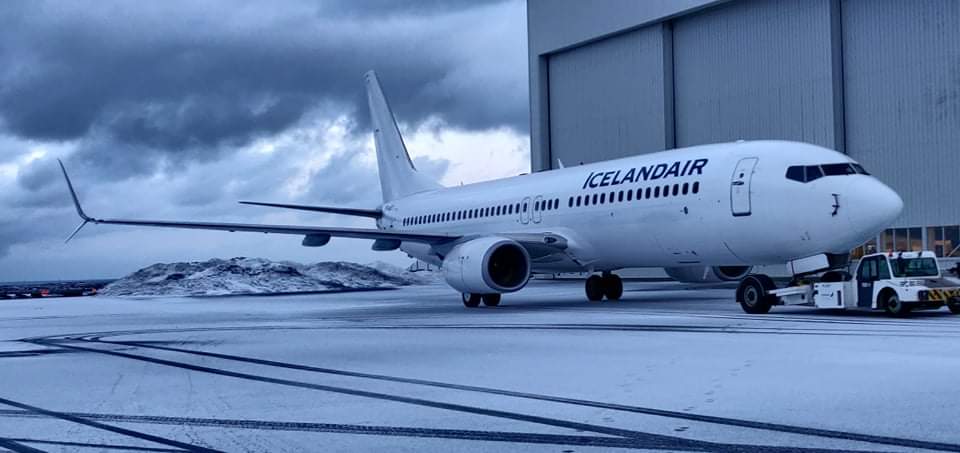 The aircraft had arrived in Keflavik from Bratislava, Slovakia. The plane is dry leased, means it will be piloted by Icelandair pilots and maintained by airline's ground crew. The aircraft is powered by two CFM56-7B27 engines and has a one-class cabin with 189 seats.
The first flight of this aircraft had happened in April 2004. Initially, the plane obtained registration OY-SEL and was flying in Danish Sterling Airlines until the company ceased its operations in 2008. In 2009 it was registered as LN-NOS and started regular flights in Norwegian Air Shuttle. The plane was stored then in February 2012, but two months later was leased by Canadian Sunwing Airlines and continued operations with registration C-GOFW. The plane was working there until 2018, with short leasing by Travel Service from May to October 2016. The aircraft then was stored in February 2018, and two months later was leased by Slovakian Air Explore, changing registration to OM-KEX.
The plane then was flying for Air Explore and was leased for short periods by several airlines in different countries: Palau Pacific Airways, Surinam fly All Ways and Israelian Sun d Or International Airlines. Last time Boeing 737-800NG OM-KEX returned to Air Explore in October 2019. The plane has flown in Keflavik as AXE100P on 1 of March 2020.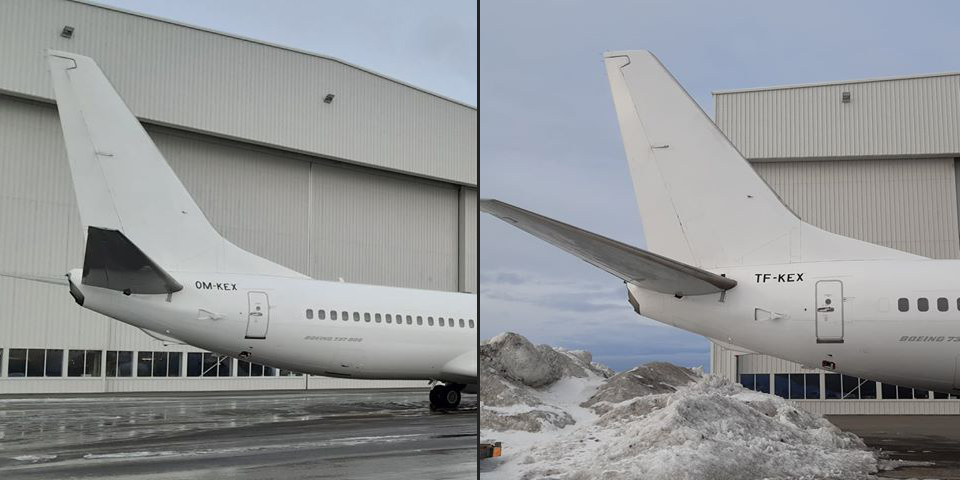 This is the first Boeing 737-800NG in the history of Icelandair. Previously the airline's fleet included Boeings 737 of the previous generation: -300 and -400. The last of them had left the airline in 2004. In 2020 Icelandair was going to lease 3 Boeings 737-800NG to mitigate the negative effect of Boeing 737 MAX grounding during the summer season. However, in March 2020 the CEO of the airline Bogi Nils Bogason announced that the airline will lease only two 737-800NGs. Icelandair, as most of the airlines over the world, is struggling against the negative impact of COVID-19 to travel industry and decreases its operations. It was announced earlier, that Icelandair expects a 25% decrease of its summer schedule 2020.