First time case during several years: storm winds in Keflavik do not affect flights, because almost all of them were cancelled earlier due to COVID-19. Before the pandemic, storms disturbed ground operations heavily, which led to massive delays of boarding and deboarding passengers. However, nowadays we observe a different picture.
The epicentre of today's storm is allocated to the north-west from Iceland, near the Greenland coast. The difference between the air pressure in the eye of the storm and Keflavik is 64 hectopascal, which led to severe winds in all places along the western coast of Iceland.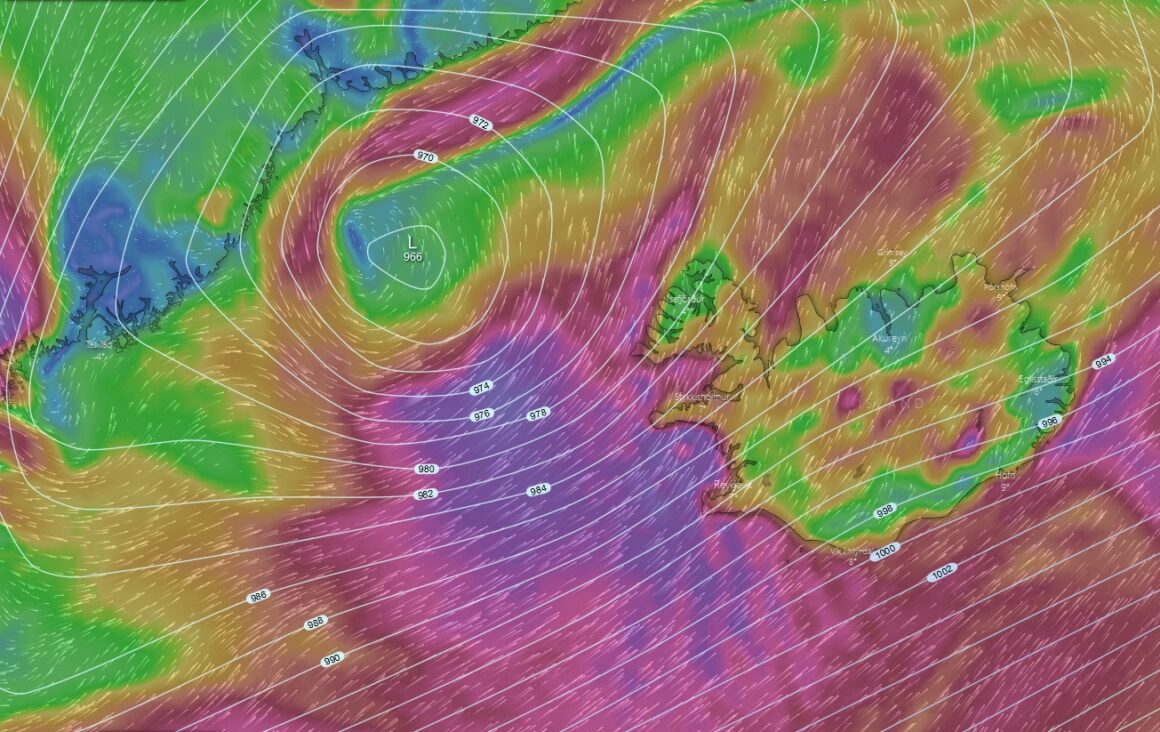 According to Keflavik (ICAO: BIKF) METAR, at 18:00 5. November the wind there was 44 knots with gusts 59 knots, accompanied by shower rain and visibility 6000 meters. Meanwhile, in Reykjavik capital airport (ICAO: BIRK), the wind was 35 knots with gusts 47 knots.
The strongest winds are expected during the evening 5 of November. According to Keflavik TAF, the wind in the international airport will be 45 knots with gusts 65 knots between 18:00 5.November and 18:00 6.November. However, the most severe is expected between 20:00 and 22:00 but then will slow down a bit after 01:00 6.November. The same trend is true for Reykjavik.
Remind, that ground service are unable to load/unload or refuel aircraft if the wind is going more than 50 knots on the surface, gusts also considered. Before the COVID-19, when Keflavik served dozens of flight per day, many of them stuck on the ground because of the weather. In some cases, passengers had to spend up to 5 hours on board of airplanes without meals and water. However, now Keflavik airport is almost empty. Few flights, which, according to Flightradar24, were planned today went along with their schedule. However, there are several flights, which are expected later in the evening of 5.November, when the wind will be more than 50 knots.