Icelandic regional airline Norlandair has got another Beechcraft King Air 200. The plane has arrived in the airline's base airport Akureyri (ICAO: BIAR) on the evening of 3.April. The provider of aviation services for small AOC operators AK Aviation has revealed the plane on Facebook.
According to Flugblogg's sources, the plane's registration is N200PL. The airframe was manufactured in 1997. Since 2006 the plane was flying for the American manufacturer of motorcycles, snowmobiles, and ATV, Polaris Inc.
Update (5.April): The plane has got Icelandic registration TF-NLA.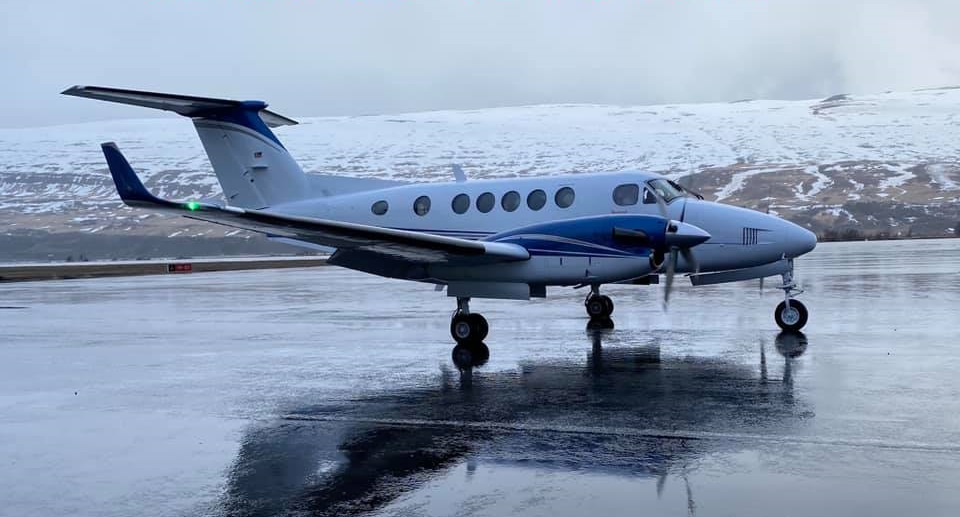 According to open sources, the plane has additional installed equipment,including dual aft strakes, winglets, Hartzell four blade propellers and Blackhawk XP61 upgrade Engines with a Raisbeck performance package.
Norlandair already has one Beechcraft King Air 200 in their fleet. It was manufactured in 1999 and flies with registration number TF-NLB.