Boeing 737 MAX of Icelandair was damaged at Keflavik Airport on the evening 16.November on the gate near the Leif Eiríksson terminal building, local newspaper reports Víkurfréttir with reference to own sources.
According to these sources, a wind gust managed to turn the plane half a circle, while it was parked near the boarding bridge. The plane suffers at least split-scimitar winglet damage, the boarding bridge was damaged as well. The police of the Southern region was called to the airport.
METAR archive shows the wind in Keflavik during the first half of16.November was very strong with maximum speeds up to 38 knots and gusts up to 49 knots.
This is not the first time when wind gusts damage Icelandair Boeing 737 MAX in Keflavik. In 2018 similar incident happened when the wind turned the plane with registration TF-ICY on 90 degrees while it was parked on the gate and connected to the boarding bridge. The plane suffered sufficient wing damage.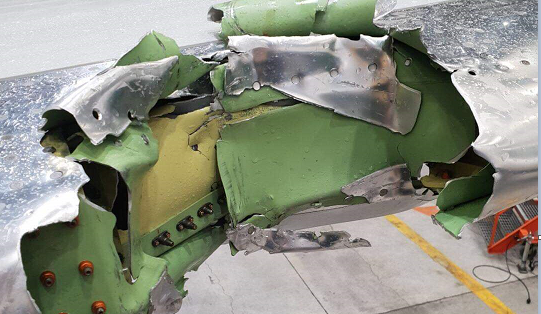 In the same 2018, but in February, a wing gust had moved Airbus A330-300 reg. TF-WOW of the Icelandic low-cost airline WOW air (ceased operations in 2019). The incident happened during towing procedure on the taxiway. The surface was covered by ice after a cold night, and the ground crew did not request to clean it up or put some gravel on top of the ice crust. "Small tow truck compare to the big plane, "– described the situation source from Keflavik airport to Flugblogger. Although it was TLD TXM-350, which can take up to 300 tones widebody aircraft, even a wind gust was enough to move the huge plane to a side on such an ice rink. Due to the incident, the A333 was grounded for three weeks.