Divers from the Icelandic Coast Guard (Icelandic Landhelgisgæsla Íslands) and a special squad of the National Commissioner of Police found four bodies in Þingvallavatn close to the remains of Cessna 172N reg. TF-ABB, which crashed in Ölfusvatnsvík bay. The chief police officer of the Southern Iceland Police Oddur Árnason told RÚV that the weather has become too bad to ensure the safety of the divers and therefore operations on the water are now being stopped. It will therefore not be possible to retrieve the bodies from the water tonight.
Oddur Árnason says that it is not known with certainty that the bodies are of the four men who were on board the plane. The body of one of the men is at a depth of 37 meters in the water. The other three lie at a deeper depth. The wreck of the plane is at a depth of 48 meters, just over 800 meters from the shortest land. Sonograms within a 300-meter radius of the wreck were taken with remote-controlled submarine Teledyne Gavia. The pictures showed contours at a depth of 37 meters that turned out to be human.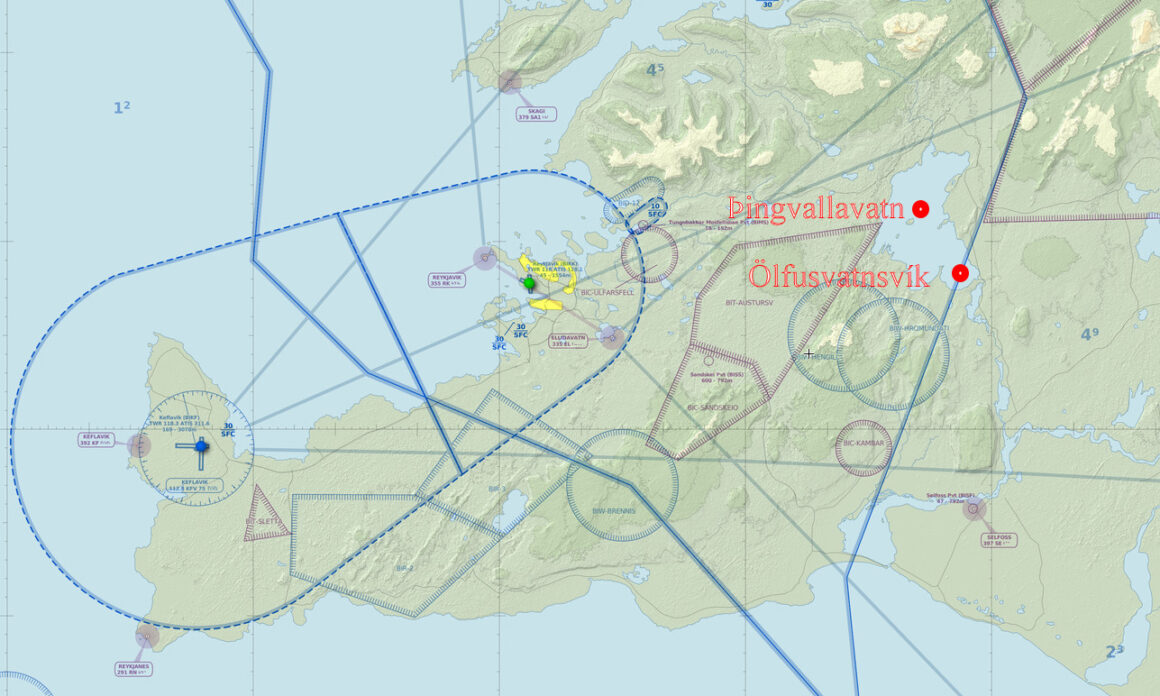 There have been attempts to dive for the bodies of the men, but the weather is now deteriorating rapidly and has therefore been abandoned. Preparations have already begun for the bodies of the men, and this will be done as soon as the weather permits.
The crashed Cessna 172N TF-ABB has departed 3.February around 10:30UTC from Reykjavik capital airport (ICAO: BIRK) with 4 people on board. There were three passengers from the United States, the Netherlands and Belgium. The aircraft was piloted by the head of AOPA-Iceland Haraldur Diego. The search operation started at 14:00UTC the same day. The remains of the plane were found around 23:00UTC 4.February in the southern part of the Þingvallavatn lake. The remains of the plane were found at 50 meters depth in 1 kilometre from shores.