Aviation enthusiasts organized the first meeting in Reykjavik for simmers, who share an interest in flying in virtual reality. The place for the event was a garage, where is a home-built copy of Beechcraft King Air B200 cockpit located. Their goal is to register an official association of virtual pilots, which then will become a part of the National Aeroclub Association of Iceland. Flugblogger has discovered how close the virtual flights to reality and what is the goal of the new organization.
"Wanted to prove myself that I can do it"
The high-frequency whistle, turning into a deafening roar sounded above the garage cooperative south of Mosfellsbær. The sound would have surprised a stranger who would have decided that a second airfield had appeared in the district and that a turboprop aircraft was about to taxi from behind of the garage. I was standing near to the pilot seat in the replica of Beechcraft King Air B200 cockpit, where walls were shaking because of bass vibrations. "We are… about to… take-off!", the creator of the simulator Böðvar Eggertsson shouted over the stunning roar. "You probably need a headset for the crew, like in real airplane!" "Ha?" At this moment he already has pushed throttles to the end, the engines howled louder, and the plane rushed forward.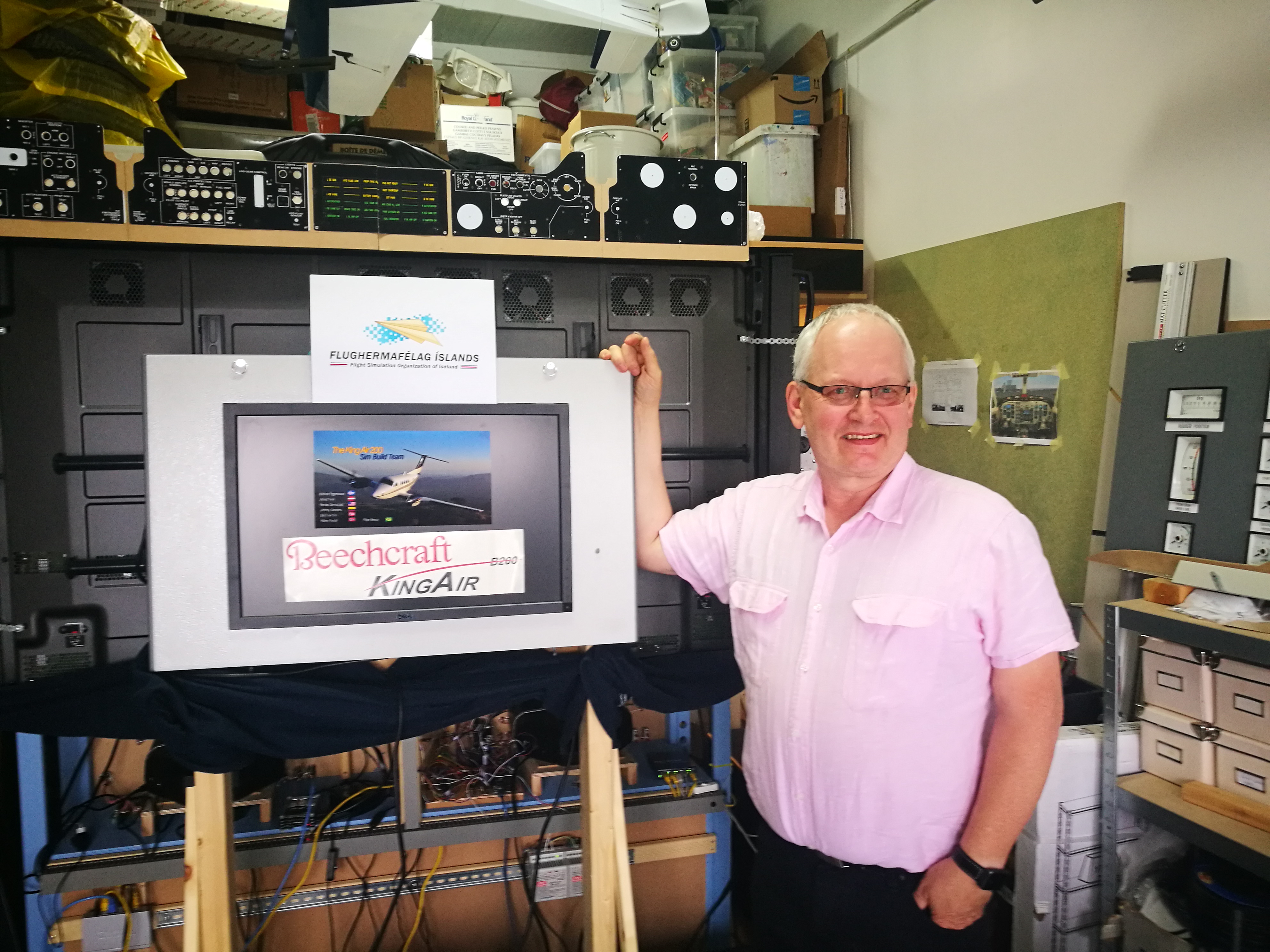 Take-off and Böðvar began to vigorously gain altitude over the virtual Reykjavik airport. The time and weather in the simulator were exactly the same as we saw outdoors. He performed traffic pattern flight over Reykjavik downtown, we noticed accurate 3D models of Hallgrímskirkja and Perlan, then landed on the runway 19. The flight, to which he was going almost a year, was over.
"I was always interested in flying", Böðvar Eggertsson told Flugblogger, "I started to fly on aviation simulators a long time ago when it still was on a Spectrum computer. At some moment I have got a will to build a real cockpit of an aircraft at home. I wanted to prove myself that I can do it. I was living with this idea for many years. Then last summer I had got a big TV screen. It had become a starting point, around which I built everything else".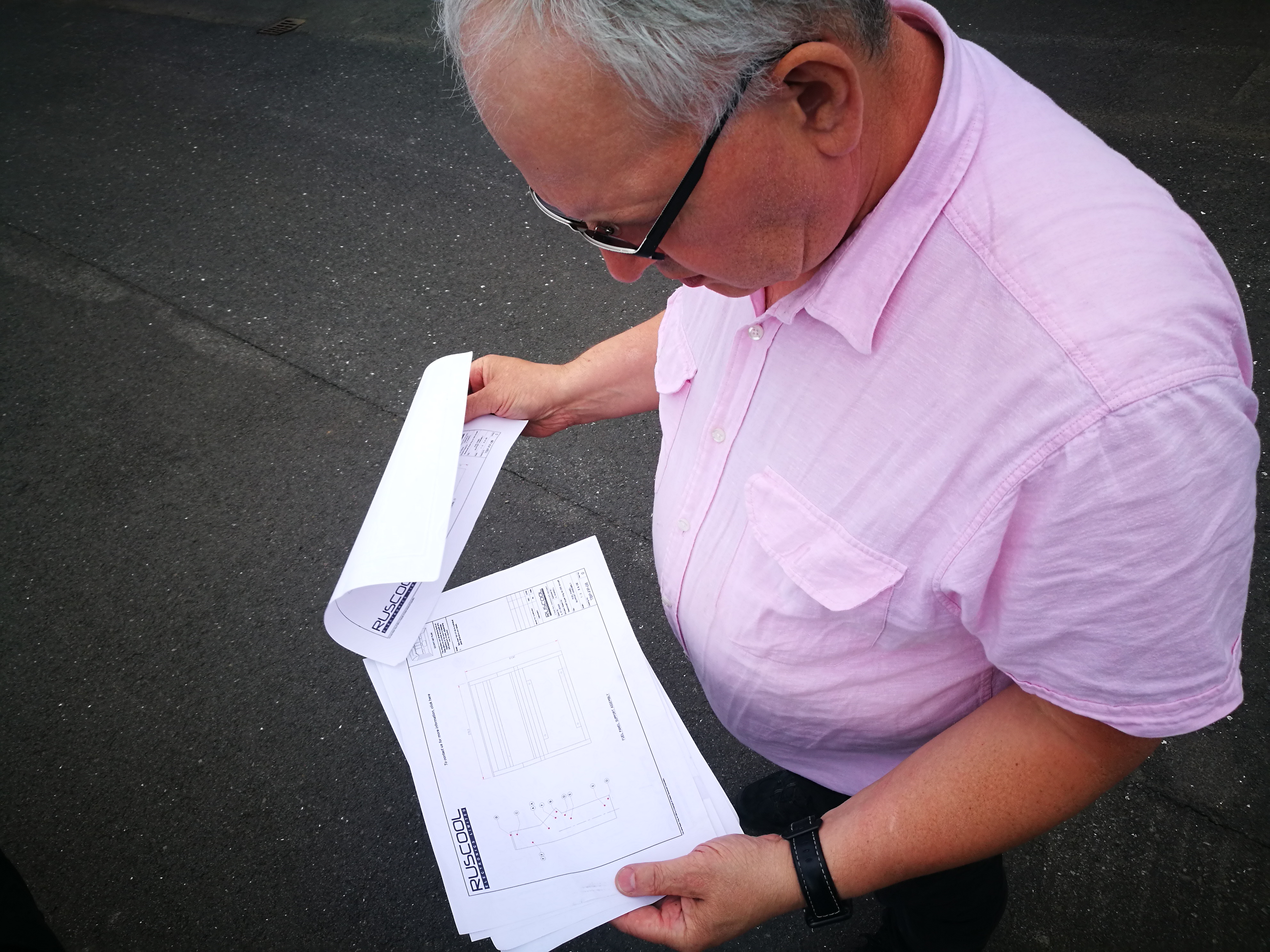 Despite Böðvar made most of the simulator using the tools in his garage, still, he was looking for information and spare parts around the globe. He found a flight school in New Zealand, which shared with him precise schemes of Beechcraft King Air B200 cockpit. On a website for same-minded people, he connected with aviation enthusiasts, who are building similar cockpits at their homes in Austria, Brazil, Columbia, Norway and the US. They merged into a group, inside which they share their ideas and simulator-related documents. The final piece was a yoke.
"I was looking for a yoke some time. I have found one, but it was on a Canary Islands. Hopefully, my father was on his vacation in the nearby, so they shipped the yoke to him, and he delivered it to Iceland next day", Böðvar Eggertsson told.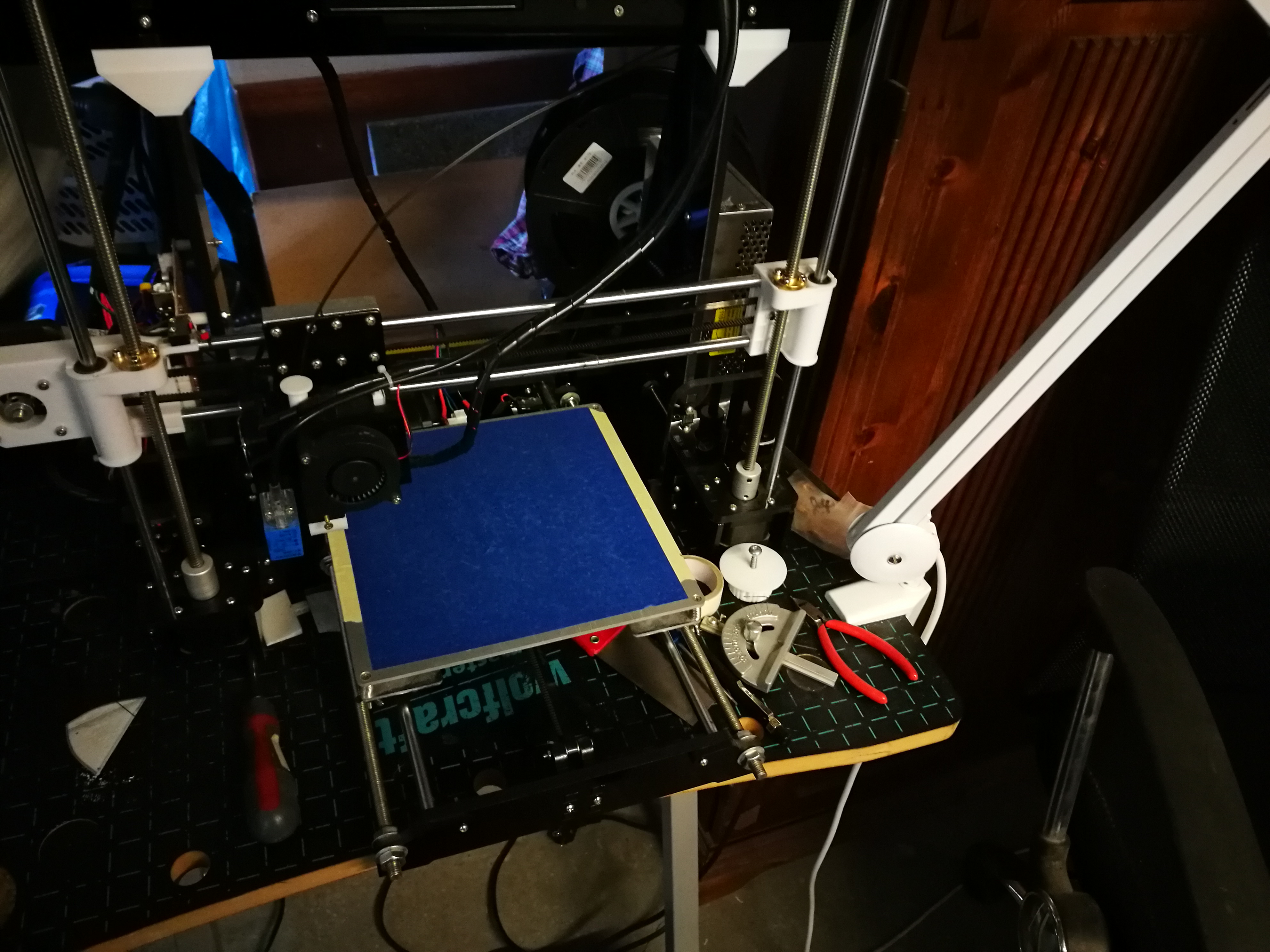 He assesses the readiness of the simulator as 60-70%, saying "it will never be ended", means there is always something to improve, making it closer to real one. Meanwhile, most of the main systems are fully synchronized. Böðvar's simulator works on X-Plane 11 platform, the same which is used for training real-life pilots. The simulator is based on Carenado Beechcraft King Air B200 3D model. Almost all switches and knobs in the simulator are synchronized with the virtual model, means switching any of it will affect the flight in virtual reality. There are still much to do. In particular, fuel panel on the right side of the cockpit and autopilot panel on the pedestal.
"Even now the simulator could be used for training real-life pilots for instrumental flight (IFR)", Böðvar says, pointing out he has pretty much a precise 3D embodiment of the main Icelandic airports with the main navigation means from the real life. Today several people with real-life pilot licenses have checked Böðvar's simulator. Their common conclusion was, that it gives good immersion effect and pretty much resembles a flight on a real aircraft.
Starting a new community
Not many people know about the only Beechcraft King Air B200 simulator in Iceland and Böðvar want to change the situation. There is a group of The Icelandic Flightsim Community on Facebook, which currently includes around 400 people. Böðvar Eggertsson thinks it is enough to start a new official organization in Iceland, which would gather all Icelanders, who share the passion for virtual flights.
29 of June a constituent assembly of the organization took place in Mosfellsbær near the Böðvar's simulator. 10 people have become the founders of the organization, which will be named "Flughermafélag Íslands". According to Böðvar Eggertsson, the organization will be registered officially and will get its Icelandic id number (kenitala). Then it will become a part of the National Aeroclub Association of Iceland (Flugmálafélag Íslands), which brings together all aviation-related organizations in Iceland.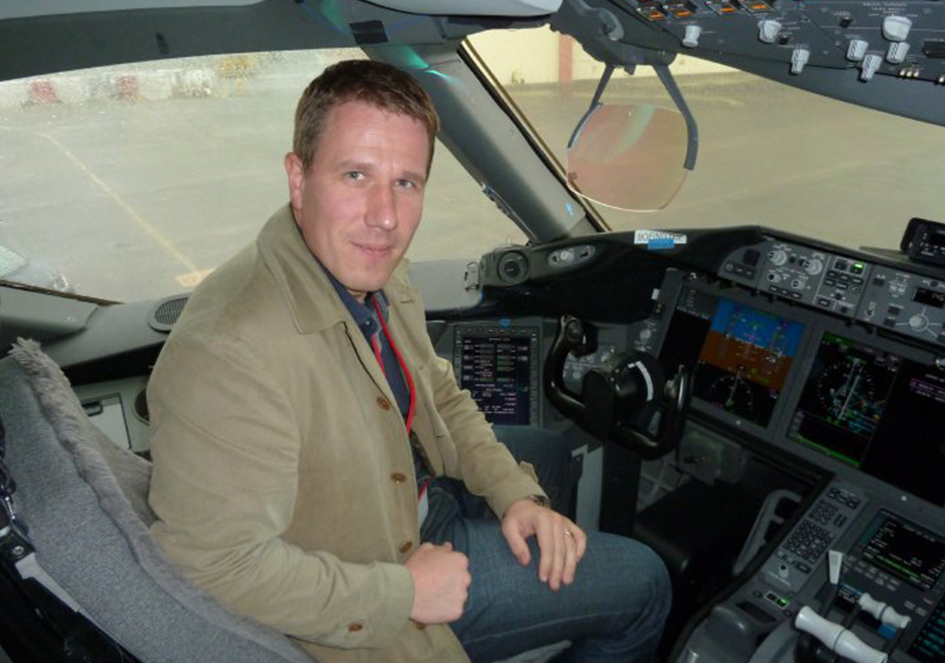 Read more about the National Aeroclub Association of Iceland
The National Aeroclub Association of Iceland (Icelandic "Flugmálafélag Íslands") includes 26 aviation organizations of the country, any of which somehow related to flying. The president of the National club is…
"It should invite more people, who share the passion, into the aviation", Böðvar Eggertsson said. It is still expensive to pilot a general aviation aircraft, mainly because of the fuel prices. That is why many aviation fans have simulators on their computer at home, where the flights are basically free. They call themselves "simmers". Some of them fly online, meeting in the virtual airports' real people, who performs their own flights or control the airspace. Such simmers are united into a special network organization, the biggest two are IVAO and Vatsim, where they try to follow real-life aviation rules and limits as close as possible.
Some of them connect their life to aviation in the real world, becoming pilots or air traffic controllers. Simmers organizations also try to link themselves with commercial airlines and airports, providing for its members' tour to pilot training centres or organizing events in real airports. One of the most famous is the cooperation between the IVAO network and Frankfurt airport operator Fraport AG. There is the annual demonstration event in the airport, where the German division of IVAO network brings computers, simmers and tents to perform a "real life event". It is accompanied by an announcement across the network that the virtual airport will be staffed and serviced according to the real-life time table. The outcome of the event is the situation when passengers of the Frankfurt airport watch the simmers controlling the virtual traffic, which arrives and departs at the same time as real aircrafts do. Therefore, many people get access to the inside of commercial aviation and watch pretty much a close replica of how it works in real life.
"We have several ideas what to do next, but it will be implemented after we finish the registration", Böðvar Eggertsson said.